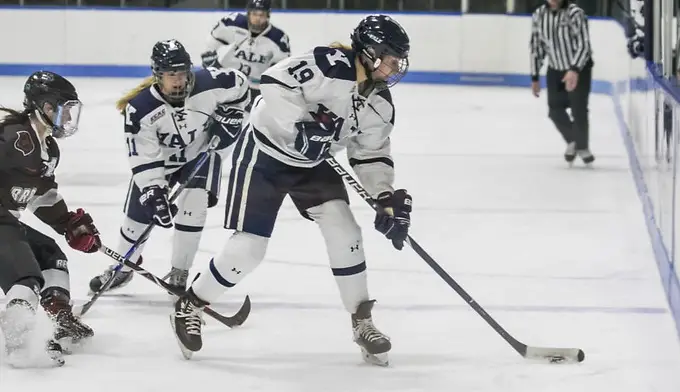 Standing at the blue line after the starters have been named, her position at the boards closest to her bench throws off the numerical order, but Courtney Pensavalle belongs there.
She slips the microphone from the timekeepers' box and begins to sing the national anthem in a warm, powerful alto. Like much of her Yale career, she stands shoulder-to-shoulder with her Bulldogs teammates but represents something of her own.
The senior has shown during her undergraduate tenure that same duality: a focus on community, team culture and those in need around her. Her largest contribution has come as the leader of the Mandi Schwartz Foundation through the Yale women's hockey team.
Honoring a former Yale player who was diagnosed with leukemia in 2011 and passed away before the end of her college career, the group's dedication to Be the Match and bone marrow drives lives on.
Read the rest here on the Hockey Humanitarian Award website.