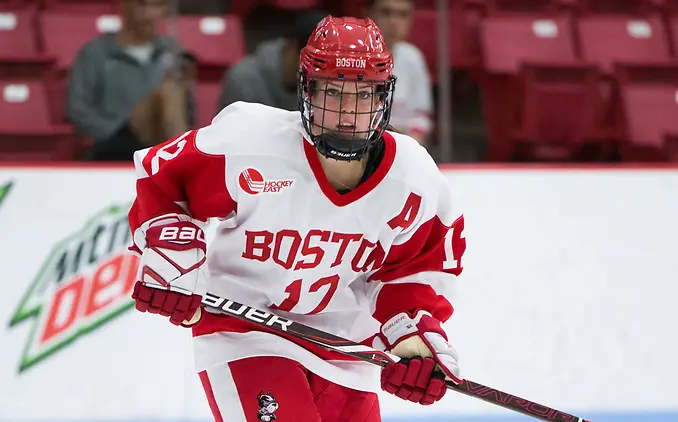 Six players who advanced to the NCAA women's championship in Minneapolis, including four from defending champion Clarkson, have been recognized as 2018 CCM/AHCA All-Americans.
Top seed Wisconsin and semifinalist Ohio State each have a player recognized.
Four selections each come from ECAC Hockey and Hockey East. There were three players representing the WCHA and one from College Hockey America.
First Team
G: Shea Tiley, SR, Clarkson
D: Sydney Baldwin, SR, Minnesota
D: Savannah Harmon, SR, Clarkson
F: Victoria Bach, SR, Boston University
F: Loren Gabel, JR, Clarkson
F: Daryl Watts, FR, Boston College
Second Team
G: Kristen Campbell, SO, Wisconsin
D: Jincy Dunne, SO, Ohio State
D: Toni Ann Miano, SR, Boston College
F: Elizabeth Giguere, FR, Clarkson
F: Brittany Howard, SR, Robert Morris
F: Caitrin Lonergan, SO, Boston College