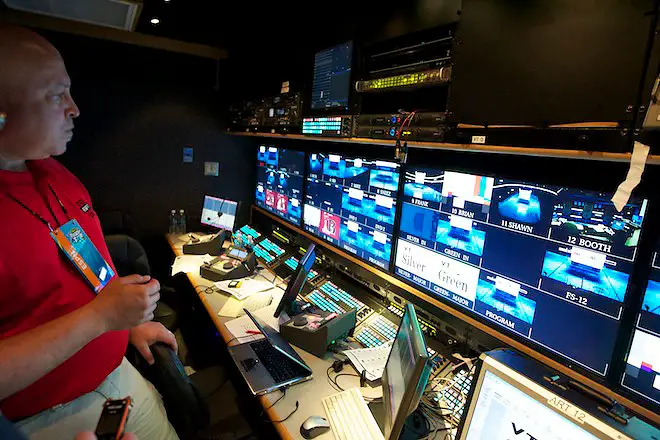 For the second straight season, ESPN's production of the Frozen Four will include a camera on a referee's helmet.
Permanent feeds with arena audio from Ref Cam and three robotic cameras on the glass also will be available on ESPN3 and the ESPN App during the three games.
Thursday's semifinals — Minnesota Duluth plays Ohio State at 5 p.m. Central and Michigan plays Notre Dame at 8:30 — are on ESPN2. Saturday's 6:30 p.m. championship game is on ESPN.
John Buccigross, Barry Melrose and Quint Kessenich are the broadcast team at the Xcel Energy Center in St. Paul, Minn. John Brickley, Sean Ritchlin and Dave Starman have studio coverage from Bristol, Conn.
The trophy presentation following Saturday's game also will be streamed on ESPN3.