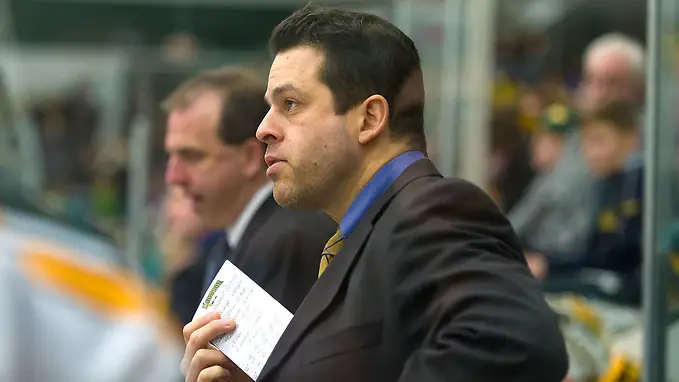 Clarkson assistant coach Phil Roy, who spent the past seven years with the Golden Knights, has resigned "to pursue other career opportunities," according to a school-issued press release.
"I want to thank Phil for all his hard work and commitment to Clarkson, and wish him nothing but the best," said Clarkson head coach Casey Jones in a statement. "Phil bleeds green and gold, and that parlayed into his recruiting which has played a significant role in the development of our program during his time here. Phil is leaving our program in a great place."
Roy, who graduated from Clarkson in 2000, was a four-year standout defenseman, playing in 144 games.
A national search for Roy's replacement will begin immediately.