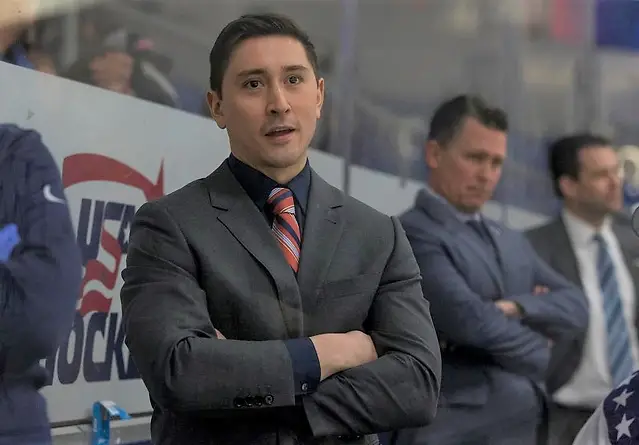 Army West Point has added Mason Graddock to the staff as an assistant coach.
Graddock comes to Army after a two-year stint with USA Hockey's National Team Development Program where he served as an intern assistant coach for the U.S. National Under-18 Team.
"We are excited to add Mason to our staff," said Army coach Brian Riley in a statement. "As a young coach, he has had the opportunity to work with some outstanding coaches in the sport along with elite players. This experience has helped shape and develop him into one of the bright young coaches in college hockey. We look forward to seeing the impact he will have on our cadet-athletes."
"We are excited for Mason to move onto the next step in his coaching career with Army West Point and are grateful for all of his contributions to our program over the last two years," added NTDP senior director of operations Scott Monaghan.
Prior to joining the NTDP coaching staff, Graddock spent the 2015-16 season as an intern assistant coach at Notre Dame where he was involved in team preparations and game plans, scouting and assisting with on-ice practices and in-game adjustments of both Notre Dame and its opponents, including matchups and strategy.
Previously, Graddock spent four seasons as an assistant men's coach at Middlebury. With the Panthers, Graddock was responsible for player development, recruiting and special teams systems.
Graddock played four seasons at Middlebury (2005-09), helping the team to the NCAA Division III national championship his freshman year.