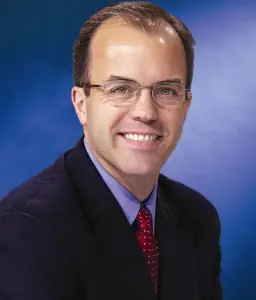 Tom Caron has been named the recipient of the 2018 Joe Concannon Award.
The honor, named in 2001 in memory of beloved Boston Globe sportswriter Joe Concannon, "is bestowed annually upon an individual who has demonstrated an outstanding body of work in covering and promoting the interests of the Hockey East Association," according to a press release.
"Tom Caron makes every game he works special," said Hockey East commissioner Joe Bertagna in a statement. "Hockey or baseball. Pro or amateur. He is energetic, he is prepared and he is authentic. All of us in Hockey East have been the beneficiaries of his unique contributions and I am happy we are honoring him with this award."
Caron serves as studio host for NESN's Boston Red Sox programming alongside baseball Hall of Famers Dennis Eckersley, Jim Rice and former Red Sox legends Tim Wakefield and Steve Lyons. His duties include hosting the network's pre-game and post-game shows as well as the network's offseason studio shows. He also serves as NESN's play-by-play announcer for Pawtucket Red Sox and Portland Sea Dogs telecasts and has filled in for Dave O'Brien during Boston Red Sox telecasts.
In the winter, he calls NESN's Hockey East telecasts and is the network's voice of the Beanpot. The multi-talented announcer joined NESN in 1995 as co-host of Front Row, a nightly sports magazine program.
Prior to joining NESN, Caron worked at WPTZ-TV in Plattsburgh, N.Y., , WNNE-TV in Hanover, N.H., and WGME-TV in Portland, Maine. He also worked as the AHL's Portland Pirates play-by-play announcer and was inducted into the Pirates' Hall of Fame in 2014.
A three-time New England Emmy winner, Caron is involved in numerous charities, serving on the advisory board of Good Sports, a non-profit that provides sporting equipment for inner-city youth programs, and is heavily involved in the work of Mass Mentoring, the Red Sox Foundation and Mass Hockey. He serves on the Board of Directors of the Central Mass Outlaws youth hockey organization.