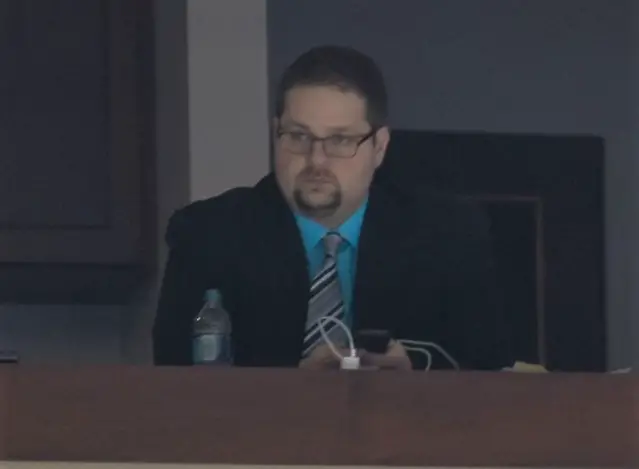 The best working relationships get to the point where people involved don't just talk about work.
CBS Sports Network has long enjoyed a partnership with the NCHC, and the television network's top college hockey broadcasting trio of Ben Holden, Dave Starman and Shireen Saski know their way around the eight-team league.
Starman recalls one point during last season when, with his crew in the midst of a multi-week block with North Dakota, a decidedly non-hockey conversation was had at Grand Forks' Ralph Engelstad Arena with UND sports information director Jayson Hajdu.
"We're in the press room at the Ralph awaiting practice to end to talk to some players," Starman said. "We'd basically spent every Thursday and Friday together for a month, (Hajdu), me, Shireen and Ben.
"We were in a discussion of what's better, liquid or powdered laundry detergent and if those blue rubber dryer balls really work. Haj looks at us during this chat and says, 'You know we've all crossed a threshold here in our relationship if these are the topics we're now discussing.'"
The man whose wit that belongs to is moving on from his alma mater. Hajdu announced Oct. 25 that, with his wife Amanda (formerly an associate athletic director at UND) accepting a new career opportunity in Kansas City, he would likely be joining her there once UND's first semester was completed. Hajdu's last game running operations in the REA press box was on Dec. 8 when the Fighting Hawks fell 2-1 in overtime against Denver.
Hajdu started his 17th season with UND's sports information department and his 10th as the department's leader, having succeeded Dan Benson. A native of Regina, Sask., Hajdu graduated from UND in 2000 before taking a media relations position at his alma mater in 2002. He also served as the print media chairperson for the 2005 IIHF World Junior Championship and was the media chairperson for the 2008 World Curling Federation's World Mens's Curling Championship, both held in Grand Forks.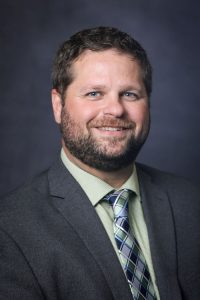 His list of responsibilities at UND over the last decade has been lengthy. On top of managing the REA's press box, Hajdu's office is involved with creating annual and game-day publications as well as content for the UND athletics website. A wide social media reach has also been created, partly through UND's "Sit Down and Cheer" podcast, hosted by Hajdu and Mitch Wigness, who is set to take over operations for Hajdu.
Hajdu is universally respected by media members who have worked alongside him. Brad Elliott Schlossman, the Grand Forks Herald's long-standing UND hockey beat reporter, feels Hajdu is a major credit to his profession.
"He knows how the media works and functions and what we're trying to do, and I think he both tries to help us out to do our job and also helps people within (UND's) program understand what our job is, too," Schlossman said.
"A lot of people I don't think understand media and how media works, so not only is it valuable for him to help us out to do our job, but he also helps those within the department understand what we do and how we do it and how we try to do it, so I think it helps out both parties."
Schlossman also touched on innovations created under Hajdu's supervision at UND, including a weekly program posted to YouTube during each hockey season and televised regionally on Midco Sports Network.
"A lot of sports information departments went through great change during the last 10 years with social media and everything, and UND was on the front end of all of those changes," Schlossman said. "They were the first ones to do the 'Through These Doors,' and now all of a sudden you see tons of programs doing it.
"They were the first ones to start putting postgame interviews with coaches and videos on their websites, and now everyone does that. A lot of the things you see everyone doing these days, UND was right on the front of the curve, and I think a lot of the credit goes to Jayson for doing that."
Starman likened TV prep for college hockey to Monday Night Football, except he and his crew run that way for 30 games per year. Sports information directors like Hajdu, Starman said, play key roles in making live productions look as polished as possible. Hajdu would have files of periodical clips ready for the crew to read ahead of a game or series and would have crews set to go with players and coaching staff members to speak with ahead of time for added perspective.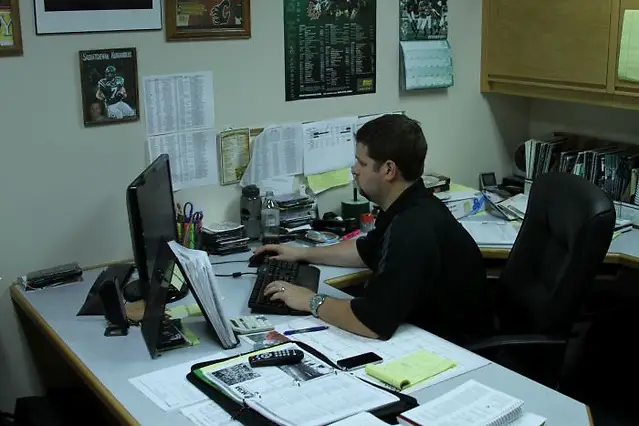 "There are a core of veteran SIDs now that really make a huge impact on why so many great stories about college hockey get told. He was among them," Starman said of Hajdu. "He was respected by the teams because he was trustworthy.
"He worked his ass off, had a great demeanor for the job, and made you feel like your role in the process was as important as the role of the players and coaches in front of the cameras. Add to that a great a great satiric and dry sense of humor, and an afternoon with him was one you looked forward to."
UND's sports information department will remain in a good place with people like Wigness, former student assistant and current assistant director Alec Stocker Johnson and photographer Russell Hons on board.
That said, Hajdu leaves an undeniable legacy.
"He's the second-longest tenured SID ever at UND, and the longest-tenured guy (Lee Bohnet) is in the school's hall of fame," Schlossman said. "Jayson someday will be in the school's hall of fame."