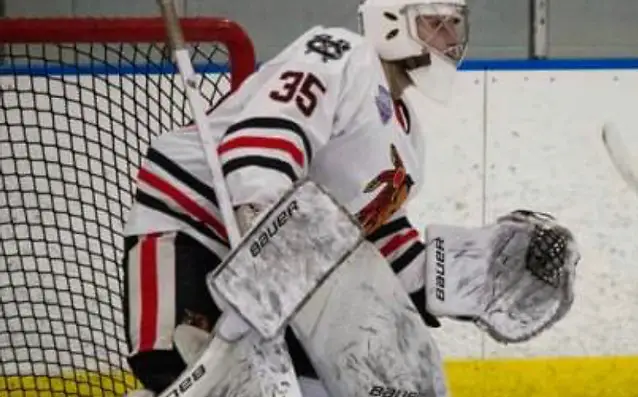 Connecticut Chiefs goaltender Ryan Hoff will join Worcester State for the second half of the 2018-19 season.
Hoff joined the Chiefs in late October and appeared in six total games for Connecticut, posting a 3.86 GAA and a .892 save percentage.
"When we first brought Ryan into our program, he quickly demonstrated that he had the skills, work ethic, and character to be a huge asset to our EHL team," said Chiefs coach-GM Kevin Cunningham in a news release. "When Worcester State reached out to me after Ryan's first appearance with us, I was very pleased, but not shocked. The Lancer staff has shown significant and sincere interest in Ryan and I am extremely confident that they will enjoy having him as a part of their program as much as we did here with the Chiefs.
"I am very proud of Ryan and his willingness to bet on himself and take the leap to college hockey mid-season. It has been a whirlwind fall for Ryan, but he has handled it like the fantastic and talented young man that he is. I am ecstatic for Ryan and his family and all of us with the Chiefs wish him nothing but the best with Worcester State."
Hoff is one of three EHL players that has committed to an NCAA Division III program for the second half of the season. The short list also includes Ben Parker (Boston Jr. Rangers, Plymouth State) and Alex Borowiec (New Jersey 87s, Lebanon Valley).
"I am excited and honored to be a part of the Lancer hockey program, but I am equally thrilled to be able to further my education at Worcester State," added Hoff. "The Connecticut Chiefs helped me realize this goal. Their coaches gave me an opportunity to play and develop in a program that helped me grow as both a goaltender and a person by working with awesome people every day, both teammates and staff. The competition in the EHL is top-notch and helped me catch the eye of the Worcester State coaching staff."