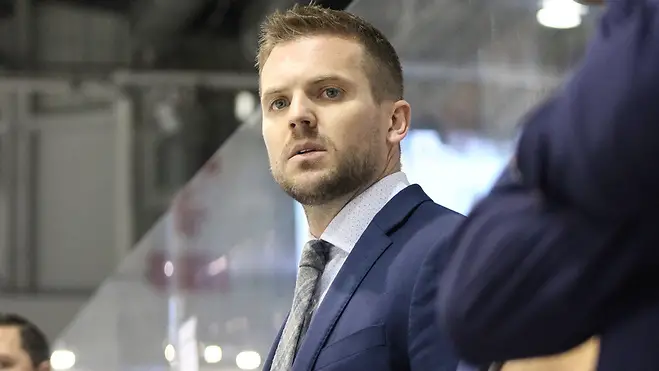 Rensselaer announced Wednesday the hiring of Scott Moser as assistant men's coach.
Moser is a 2012 graduate of Canisius, where he played four years for the Golden Griffins.
"Scott is a terrific addition to our staff," said RPI head coach Dave Smith in a statement. "He is passionate, professional and has the personality to enhance our current players' development as well as assist Coach Weber and our staff in recruiting future RPI hockey players. Having worked with Scott in the past, I know the value he brings to our program and I'm excited to have him join our program."
"I've been fortunate to play under Dave Smith as well as coach alongside of him," added Moser. "I understand the standards and expectations he sets within a program. After visiting RPI, it was clear to me the leadership and resources required for success are in place. My wife and I can't wait to become part of the Engineer family."
Prior to his arrival in Troy, Moser was an assistant coach at Canisius for the last five seasons, where he helped the Golden Griffins to three appearances in the Atlantic Hockey tournament semifinals as well as the program's first regular-season title in 2016-17.
Moser spent the 2013-14 season as the hockey operations coordinator for the St. Lawrence women's hockey team.
A two-sport athlete at Canisius, Moser was also a four-year starter on the golf team, earning MAAC All-Academic honors in all four years. He was a captain of the hockey team during the 2011-12 campaign and appeared in 134 career games for the Golden Griffins, recording 59 points on 23 goals and 36 assists.
Moser earned his bachelor's degree in management and marketing from Canisius in 2012 and his master's in sport administration in 2014.