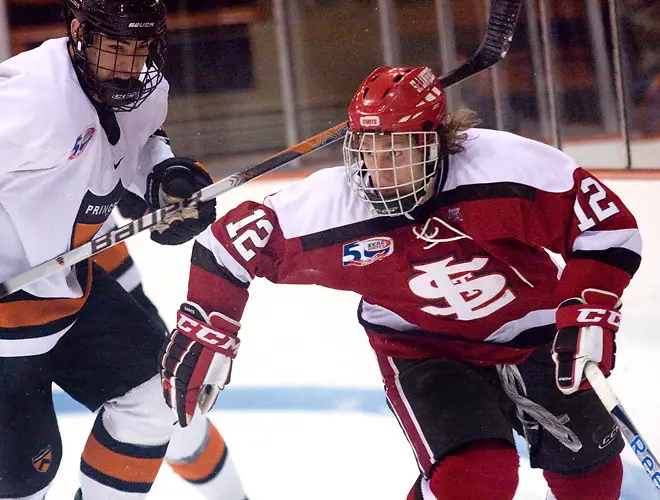 Holy Cross announced Friday the hiring of Max Mobley as a new assistant coach.
Mobley comes to Holy Cross after spending the 2018-19 season as a volunteer coach at Notre Dame.
"I am very excited to welcome Max to Holy Cross," said Holy Cross head coach David Berard in a statement. "He is an outstanding addition to our program and coaching staff. I am thoroughly impressed with his passion, positive energy and love for the game, which is clearly evident from the first time you meet him. He has relatable experiences of recruiting players to a high academic school and an understanding of the similarities to our process at Holy Cross. He is an enthusiastic coach and believes in the importance of player development, which is a pillar of our program.
"Max has worked with and learned from some of the top coaches in college hockey and will bring that knowledge with him as he works with our players and staff."
"I'm extremely excited to be joining the coaching staff at Holy Cross," added Mobley. "Once I visited campus, it was evident that Coach Berard and Coach Roundy have done an exceptional job of building a strong culture over the last several seasons. I'm looking forward to taking the next steps with our team and coaching staff."
Prior to Notre Dame, Mobley spent four seasons at Hamilton as an assistant coach.
Mobley also served as a volunteer coach at his alma mater, St. Lawrence. While wearing a Saints jersey, Mobley earned the ECAC Student-Athlete award three times (2010-12). He went on to play professionally in the ECHL and SPHL after graduating with a history degree from St. Lawrence.