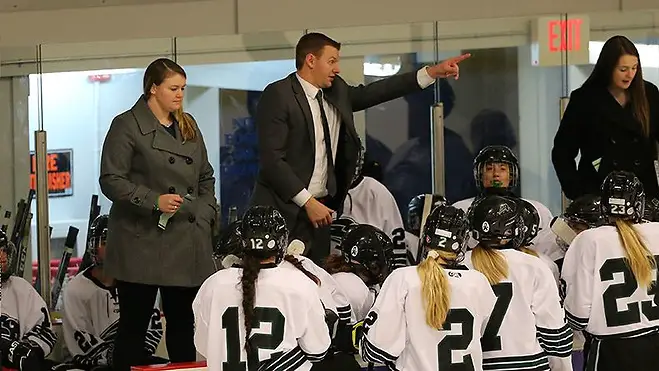 Chatham announced this week that Mike O'Grady will take over as the head women's hockey coach.
"I am happy to announce that Michael O'Grady will be our new women's hockey head coach," Chatham athletic director Leonard Trevino in a statement. "Coach O'Grady was most recently the head coach at Nichols College where he successfully upgraded the program to their best years. A diligent recruiter, Coach O'Grady was also an assistant coach at Maine and Mercyhurst University. I look forward to seeing our program develop and achieve the success that I believe it can."
O'Grady began his coaching career in 2011 at John Carroll University where he served as an assistant coach for the ACHA Division I team while studying exercise science as an undergraduate.
Upon graduating in 2014, O'Grady served as both a graduate assistant to the Mercyhurst Archaeological Institute and an assistant coach to the Mercyhurst women's hockey team.
After two seasons with Mercyhurst, O'Grady moved on to Maine as an assistant coach where he focused on position-specific skill development, defensive management, recruiting, and team travel coordination.
O'Grady took his first head coaching job in 2017 with Nichols. He led the Bison to a program-record 12 wins, as well as their first ever playoff win, in his first year. The following year, O'Grady led the team to an impressive 14-9-3 record.