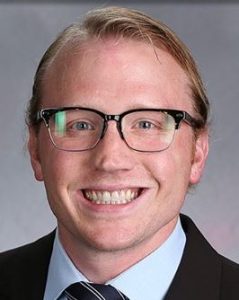 Dartmouth announced Tuesday the hiring of Matt Woodard as an assistant coach for the women's hockey team.
"I am super excited to have Matt on board," said Dartmouth head coach Laura Schuler in a statement. "He brings a wealth of hockey experience and knowledge to the forefront, having played both semi-pro and Division I men's hockey, as well as having eight years of NCAA coaching experience and Ivy League knowledge.
"What impressed me the most about Matt was his passion for the game and commitment to excellence that he demonstrated in the hiring process. I know that Matt is going to be a great addition to this team and is going to play an important role in helping us continue to grow this program in a positive direction."
Woodard comes to Dartmouth from Yale, where he served as assistant coach for two seasons (2017-19).
Prior to Yale, Woodard worked in the same capacity at RIT, a position he held from 2013 to 2017, and also spent two years (2011-13) as an assistant at Manhattanville.
Woodard graduated from American International in 2009 where he was a four-year starter on the hockey team, a four-time All-Academic honoree and a recipient of the ECAC Award of Merit.
After graduation, he played for the Fort Wayne Komets and the Bloomington PrairieThunder (2009-10).