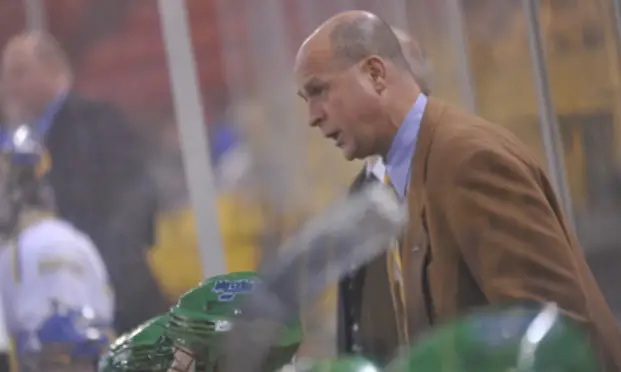 Mercyhurst announced Friday the extension of men's coach Rick Gotkin.
The terms and length of the new contract were not disclosed in a Mercyhurst press release.
Gotkin has been the Lakers head coach for 32 years and is the longest-tenured coach in Division I.
He ranks in the top 20 in career wins and is second in wins among active coaches with 559. Gotkin has guided the Lakers to six NCAA tournament appearances and five league titles.
"As the only Division I coach in school history, Rick embraces what it means to be a Mercyhurst Laker," said Mercyhurst director of athletics Brad Davis in a statement. "He has dedicated himself to growing and elevating Mercyhurst hockey both in the community and on the national stage."
"It takes a village to run a successful Division I athletic program and I would like to thank president Michael Victor, vice president of student life Dr. Laura Zirkle, and director of athletics Brad Davis for all their support, and the confidence they have shown in me to continue to lead our program," said Gotkin. "I have been blessed to work with some outstanding student athletes, as well as a lot of very talented assistant coaches for over three decades. I would like to personally thank them for all their efforts and commitment to our team.
"I would also like to recognize and thank associate head coach Greg Gardner and assistant coach Tom Upton for their continued hard work and dedication to our program."