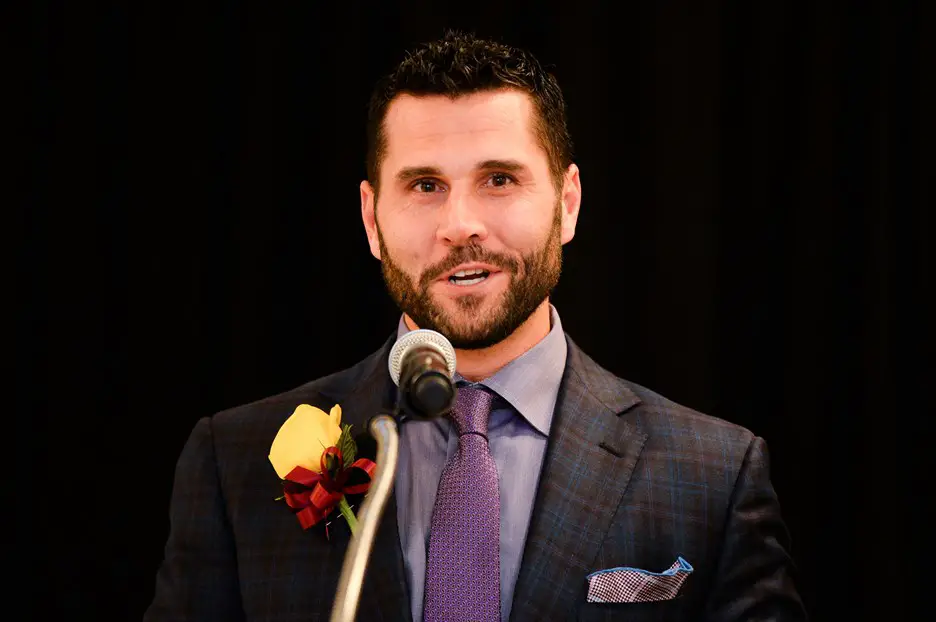 Former Boston College All-American Brian Gionta will have his jersey retired during the Eagles' home game against Merrimack on Saturday, Feb. 15, 2020 at 4:30 p.m.
Boston College director of athletics Martin Jarmond and coach Jerry York delivered the news over a phone call to Gionta.
Gionta was a three-time Hobey Baker finalist (1999, 2000, 2001) and captained the Eagles to the 2001 NCAA championship, the program's first since 1949.
A native of Rochester, N.Y., Gionta graduated as the program's all-time leader in goals (123) and hat tricks (nine). He ranks second all-time in points (232) behind David Emma and sits eighth in assists (109).
The forward was a three-time First Team All-American and was named the Hockey East Player of the Year as a senior in 2001 and Rookie of the Year in 1998. The Walter Brown Award winner in 2001, Gionta was honored as BC's Eagle of the Year as a senior after leading Boston College to four straight Frozen Four appearances.
Gionta, who was inducted into the BC Varsity Club Athletic Hall of Fame in October, was also named to the U.S. Hockey Hall of Fame class of 2019.
After graduation, Gionta played 1,026 games in the NHL for New Jersey, Montreal, Buffalo and Boston, recording 291 goals and 304 assists for 595 points.