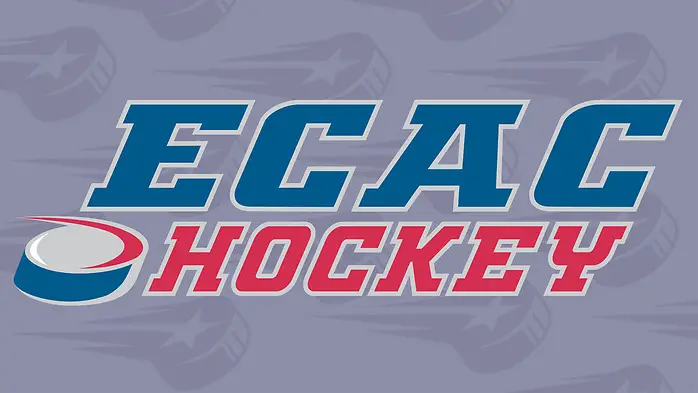 Happy Thanksgiving! Despite the holiday, there's plenty of ECAC Hockey games set for this weekend. All games start at 7 p.m. unless otherwise noted.
Records
Nate
Last week: 9-2-1
Overall:  51-29-7
Mark
Last week: 9-2-1
Overall: 48-32-6
Friday, Nov. 29
Princeton vs. Colgate (Friendship Four Tournament) 2 p.m. EDT
Nate: Colgate is coming off a three-point weekend, including a 2-2 tie against Princeton, while the Tigers haven't won in nearly a month. Colgate 2-1
Mark:  The arrow is pointing up for the Raiders. It's pointing down for the Tigers, who are 0-4-3 in their last seven. Colgate 3-1
Rensselaer at UMass Lowell, 4:05 p.m.
Nate: The Engineers have been good offensively this season, but will face a tough test in the River Hawks, who have been stingy defensively. UMass Lowell 3-1
Mark: Tyler Wall and his .944 save percentage give the River Hawks the edge. UMass Lowell 4-3
Boston College at Harvard, 4:30 p.m.
Nate:  Both teams have won six games in a row, but Harvard has a slight edge playing at home. Harvard 4-2
Mark: The Eagles have won six in a row. Harvard hasn't lost. Harvard 3-2
Massachusetts at Quinnipiac, 7:30 p.m.  
Nate:  Massachusetts has been fairly consistent this season, while Quinnipiac has not. Massachusetts 4-2
Mark: The Bobcats have been up and down. Home ice gives them the edge here. Quinnipiac 3-2
Maine at St. Lawrence
Nate:  St. Lawrence is 0-4 at home this season. They'll end that streak Friday against Maine. St. Lawrence 3-2
Mark:  This two-gamer feels like a split. Saints take the first one. St.Lawrence 3-1
Saturday, Nov. 30
Brown at Providence
Nate: The Bears have scored one or fewer goals in four of their last five games, which is bad news against a Providence team that is averaging just over four goals per game. Providence 5-1
Mark: Bears will be looking to rebound from loss at Bentley. Schneider Arena's not the place to do it. Providence  5-2
Rensselaer at Merrimack
Nate:  After a tough matchup against UMass Lowell Friday, RPI should have an easier go of it against a Merrimack team that is allowing more than three goals a game. Rensselaer 5-3
Mark: Both teams are struggling. Merrimack 6-4
Colgate vs. New Hampshire/Northeastern (Friendship Four Championship) 2 p.m. EDT
Nate: Assuming Colgate wins Friday, the Raiders will face either New Hampshire or Northeastern.  I don't think the Raiders have enough offensive depth to keep up with either team. Northeastern/New Hampshire 3-1
Mark: Union won the Friendship Four last year. The title goes to Hockey East this time. Northeastern/New Hampshire 5-2
Princeton vs. New Hampshire/Northeastern  (Friendship Four third place game) 11 a.m. EDT
Nate: Again, I'm making this pick assuming Colgate wins Friday. But like Colgate, I'm not sure the Tigers will have the depth to match up with the Wildcats or the Huskies.  Northeastern/New Hampshire 4-1
Quinnipiac at Massachusetts
Nate: The Minutemen haven't lost at home this season. Massachusetts 3-1
Mark: Back on home ice, the Minutemen gain a split. Massachusetts 6-3
Maine at St. Lawrence
Nate:  Maine rebounds for a win after Friday's loss. Maine 4-2
Mark: Jeremy Swayman and the Black Bears go home with a split. Maine 4-1
Cornell vs. Boston University, (Red Hot Hockey) 8 p.m.                 
Nate: Undefeated Cornell is off to the program's best start in 48 years. Cornell 4-1
Mark: BU's staggering after home loss to Sacred Heart. The Big Red juggernaut stays unbeaten. Cornell 5-2
Tuesday, Dec. 3
Harvard at Boston University
Nate: The Crimson haven't lost all season and I don't see it happening against a BU team that is below .500 this season.  Harvard 5-3
Mark: The pain continues for the Terriers. Harvard 4-1