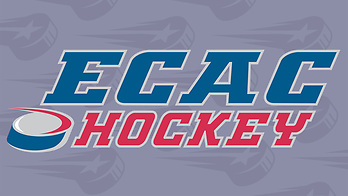 The unofficial first half of the ECAC Hockey season concludes with a smattering of non-conference games this weekend. All games start at 7 p.m. unless otherwise noted.
Nate:
Last week: 7-7
Overall:  64-43-7
Mark
Last week: 3-11
Overall: 57-49-7
Thursday, Dec. 12
Bentley at Dartmouth
Nate:  The Falcons have been playing well lately, but the Big Green are at home and coming off a win over previously unbeaten Cornell. Dartmouth 4-2
Mark: The Big Green have won five of six. Look for them to keep rolling. Dartmouth 4-3
Friday, Dec. 13
Merrimack at Union
Nate:  Union has not only won three in a row against the Warriors, but has been playing better lately. Union 4-3
Mark: The Dutchmen have tightened up defensively, giving up just three goals in the last three games. Home ice gives them the edge. Union 3-2
Clarkson at Michigan Tech, 7:07 p.m. Friday; 6:07 p.m. Saturday.
Nate: Both teams are strong defensively and have been playing well lately. I agree with Mark and think this will be a split. Friday: Clarkson 3-1; Saturday, Michigan Tech 2-1
Mark: Great matchup. Clarkson has won eight of nine. Michigan Tech has won seven of eight. Feels like a split. Friday: Clarkson 4-2; Saturday: Michigan Tech 3-1
Saturday, Dec. 14
Dartmouth at Northeastern, 4 p.m.
Nate: At the risk of running afoul of college hockey's favorite Twitter account, I'm picking the Huskies, who are an impressive 5-1-1 at home this year. Northeastern 4-1
Mark: The Huskies have lost only once at Matthews Arena. Northeastern 5-2