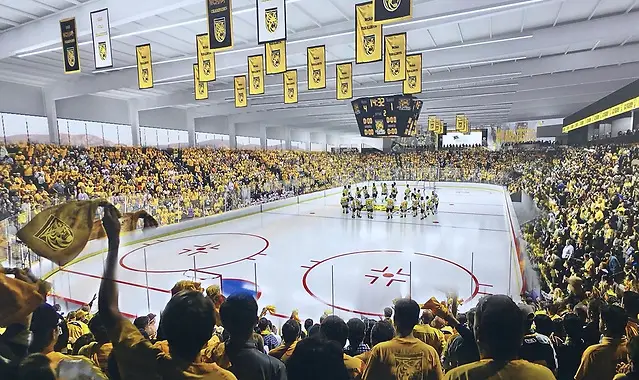 The official groundbreaking ceremony for Colorado College's Ed Robson Arena is scheduled for Saturday, Feb. 15, at 2 p.m. MST on the school's campus.
The arena, named after the former Tigers hockey player and donor, will have 3,400-plus chair-back seats, locker room, film room, player's lounge, staff offices, academic success area, sports medicine, and strength and performance center.
"We are thrilled to host this celebration as we take another step closer to the arena doors being open in 2021," Colorado College director of athletics Lesley Irvine said in a statement. "This project will be transformational for the program and community and we look forward to sharing this moment with so many supporters."
The Ed Robson Arena is also part of the City for Champions project, which is targeted to increase local and state tourism and generously boost local economies. The facility is tentatively set to open in 2021.
A pair of CC games will sandwich the groundbreaking ceremony that weekend. Colorado College and Air Force will play on Friday, Feb. 14, at the Broadmoor World Arena, beginning at 7:30 p.m., and then the teams will meet in the Faceoff at Falcon Stadium outdoor game on Monday, Feb. 17, at 5 p.m.