The First Step
Whether the goal is a league championship, a winning record or home ice in the playoffs, a good first step is essential.
Denver, St. Cloud State and Minnesota-Duluth (yes, Minnesota-Duluth) took that step last weekend.
Each of those teams went 2-0 to win a tournament championship. That, of course, does nothing for their chances for success in any of the postseason tournaments, but it at least gives them a starting point.
"It was a big confidence booster for our guys to win on the road against Michigan and Nebraska[-Omaha]," said Minnesota-Duluth coach Scott Sandelin, whose Bulldogs won the Maverick Stampede. "Now it's something that we want to try to build on. That road gets a little tougher this weekend because you get back to league play and this is for points."
The Bulldogs may not have expected to come home with a trophy from Omaha, but it was a nice bonus, Sandelin said.
St. Cloud State finally has some championship history to build from after last season's WCHA Final Five title, but this year's freshmen — an integral part of the team — don't have that experience.
That's why the Huskies' title at the Ice Breaker Invitational was a good sign. Those newcomers now know a bit of what it's like to play for a championship.
"That's what tradition is supposed to be about, raising expectations and helping them understand there's a certain way we want to do things around here," Huskies coach Craig Dahl said. "Obviously you can't win them all, but the expectation is such that you hope they're going to understand that if we do the things the way we're supposed to do them, usually that ends up boding pretty well for the future."
Forward Mike Doyle was stellar in his first collegiate experience. He was named the tournament's MVP after scoring three goals and adding an assist in wins over Clarkson and host Maine.
Denver coach George Gwozdecky said flat out that the championship of the Nye Frontier Classic in Anchorage wasn't as important as getting two wins, especially considering the second-night pairings were set before the tournament.
"Whether we won the championship or not was not that important; winning the two games was," Gwozdecky said. "It builds confidence and an understanding of the kind of team we are and the kind of team we're capable of being."
These three teams will go out into the non-tournament world and, over the next months, find out if they are true championship caliber. Winning these trophies gives them no advantage in points for the WCHA title.
The advantage they have gained is in team-building.
The Other Numbers
While 5-3 and 4-4 are figures Alaska-Anchorage likes to see in its first weekend of play, two other numbers may have said more about the state of Seawolves hockey: 4,307 and 6,038.
The Seawolves drew good crowds for the Nye Frontier Classic last weekend, coming close to selling out 6,206-seat Sullivan Arena for Saturday night's 4-4 tie with defending national champion Boston College.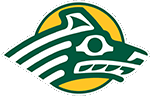 The telling stat, though, is that ticket sales rose by over 1,700 from Friday's crowd of 4,307 to Saturday's 6,038. The Seawolves' 5-3 victory over Northeastern on Friday may have had quite a bit to do with that.
"I'm sure that people woke up and either read the paper or talked to someone who was at the game on Friday and said we were playing a pretty entertaining and up-tempo style of hockey and that they had enjoyed going to the game," first-year Seawolves coach John Hill said.
"I was surprised that we had that many on Saturday. I was happy for our kids, because most of these guys have not played at Sullivan Arena when it's packed. That used to be the norm."
The feeling around Anchorage near the end of the Dean Talafous era was that the community was losing touch with the Seawolves. The hiring of Hill, a former Seawolves player and assistant coach, to replace Talafous could be seen as a move to renew interest as well as improve the team.
The Seawolves have seen no great jump in season ticket sales this season, but Hill said the UAA ticket office received a good number of phone calls on Monday asking about season tickets.
"To me, they won the championship," said Gwozdecky, whose Pioneers actually won the title with two wins. "What I mean by that is they're probably going to bring in a lot of fans and bring back some of those people who have stayed away for many years."
No Review for Review
As successful as instant replay has been in the WCHA Final Five — just ask Derek Eastman and St. Cloud State — it appears logistical problems with implementing it league-wide will prohibit its growth into WCHA regular-season games.
Replay was the subject of a lengthy discussion at the league's offseason meetings, but the idea was shot down by the same old concern: consistency.
The newer arenas in the league have television capabilities, but others don't. Some teams have their games televised more often, bringing with it more camera angles for replays.
The league's stance seems to be that replay will be shelved until the league's arenas all have the same capabilities.
"I don't know if it's unfair, but it wouldn't be really kosher to have it at Minnesota and Wisconsin," league supervisor of officials Greg Shepherd said, "and don't have it anywhere else."
Eastman and the Huskies were the benefactors of a review in their favor last season, one that kept their game-winning goal in the Final Five championship game on the board.
Replay is scheduled to be used again at the Final Five this season, and will continue to be a topic for the coaches to discuss in the offseason.
"I think someday you'll see it in," Shepherd said, "and we'll be the pioneer of it."
It Hurts Already
St. Cloud State captain Jon Cullen is out two to four weeks after suffering a sprained knee midway through last Friday's game against Clarkson.
Given the Huskies' schedule, Dahl would most certainly like to see Cullen return after two weeks. They host Michigan Tech this weekend and go to Minnesota State-Mankato the next. The two weekends following, however, are when SCSU could really use its captain: home series against North Dakota and Colorado College.
Plus, Chris Purslow decided to quit the team because of a chronic groin injury.
"We're going to miss him big time," Dahl said of Purslow. "That's two quality forwards out of the lineup.
Taking a Stand
North Dakota coach Dean Blais has said the new Ralph Engelstad Arena isn't going to be a "corporate" building, meaning filled with suits and empty seats because companies buy tickets and don't use them.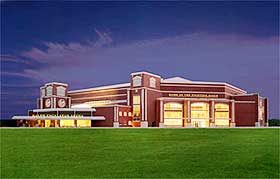 But only two weeks after its opening, the new Ralph is starting to look a bit prudish. Some who are seated behind the student section have complained about the students' incessant standing during games.
The threat has been made that unless the students sit down, they'll be moved to a place where they can't stand in anyone's way — meaning the upper deck.
"I'm going to stay out of it," Blais said. He's wise to do so, because his team gets plenty of support from the students, but he can't go against the rest of the season ticket holders, either.
So it's come to this. The Sioux moved from a building that the students helped build into an opera hall. The frequent complaints about vulgarity from students are well warranted, but this instance of sticking up students for standing up sounds more like a corporate tactic than something you'd hear out of a college hockey rink.
After all, college hockey wouldn't be college hockey without students.
In the end, North Dakota athletics director Roger Thomas said he'll work to move the student section to where it was in the old building — near the goal line — instead of behind the penalty boxes.
Worth the Wait?
When Wisconsin becomes the last WCHA team to open its season on Friday against Wayne State at the Kohl Center, the Badgers will have been practicing for almost three weeks without live competition.
Needless to say, they'll be ready to see other jersies on their ice.
"We're really only about five days later than we started last year," Sauer said. "The guys will be ready to play. We're just getting more hungry every day, that's probably a positive."
Polled Over
Minnesota-Duluth's debut at No. 10 in the USCHO.com poll this week wasn't a surprise given the Bulldogs' strong showing at the Maverick Stampede last weekend.
That six of the top 10 teams are WCHA members isn't much of a shock, either, given a certain degree of continuity from last season.
Sandelin, however, just wants to make sure the poll his team validates its spot, starting this weekend against Minnesota State-Mankato.
"I think it's great for our program, it's visibility for our program," Sandelin said. "But it's early in the year. To me, those don't really mean a lot. My thing is, if we're a good hockey team we want to stay in there. We have to prove we belong in there and it's not just a one-weekend thing."
A Smashing Debut
Before the season, some WCHA coaches couldn't say much about Michigan Tech's Bryan Perez. They hadn't heard much about the forward who played in the USA Hockey Summer Challenge.
Perez has already begun his campaign to change that.
The freshman, who redshirted last season while ineligible, scored a goal and an assist in last Saturday's 4-1 Huskies victory over St. Lawrence. More remarkably, he did it a night after leaving the game after slamming head-first into the boards and requiring nine stitches to close the gash.
"He's so skillful," Huskies coach Mike Sertich told USCHO's Eric J. Habermas after Saturday's game. "Our program needs kids like that. Bryan brings a lot out there. He's in control and when he's got the puck, things happen. Guys are learning to play off him and he makes such great decisions with the puck."
It's Been A While
With its pair of losses at North Dakota last weekend, Colorado College lost the first two games of the season for the first time since 1992.
That 1992-93 season wasn't much to write home about for the Tigers. They finished dead last in the nine-team WCHA — 8-28 overall and 6-26 in the league under last-year coach Brad Buetow.
Some Things Never Change

There's still a Lundbohm at the top of the WCHA goalscoring chart. This year, though, it's David, a North Dakota sophomore forward.
His brother Bryan led the league with 32 goals last season for the Sioux. So far this year, David has four goals in three games, including the game-winner in both games against Colorado College last weekend.
"David comes through with some good plays and hockey sense, which Bryan had too," Blais said. "David's a little bit grittier as far as his play away from the puck."
No Deposit, No Return
Wisconsin coach Sauer said he didn't work out a home-and-home arrangement with Wayne State, one where the Badgers would play a series in the CHA team's rink next season.
"We just can't afford to take any games on the road," Sauer said.
Status Unchanged
St. Cloud State's Dahl knows no more now than he did last week at this time about his goaltending situation. He does know a little bit more about the quality of his goaltenders.
Dean Weasler and Jake Moreland split the games at last weekend's IceBreaker Invitational. Weasler made 30 saves in the win over Clarkson; Moreland had 40 in the win over Maine. Each added an assist.
It wasn't enough to allow one to gain on the other in the race to be the Huskies' top goaltender, but it gave Dahl piece of mind that he has strength in his competition.
"At least you know you have somebody that can play," Dahl said. "That's a good thing. Both goaltenders stepped up to the plate and did a great job.
Or Is That "Folicularly Challenged?"
This from the "Lost in the media notes" file:
Deep in Michigan Tech's weekly release comes this bit of information: "MTU head coach Mike Sertich recently proclaimed his coaching staff the baldest in college hockey. To date, there have been no challenges of that proclamation."
Under Development
Any excitement gained by the Denver players in winning the Nye Frontier Classic in Anchorage last weekend gets tempered slightly this week without a game that counts in the standings.
The Pioneers host the U.S. National Development Team on Saturday.
"It gives us a little bit more time to work on some of the areas that were pointed out to us this past weekend," Gwozdecky said.
One of those flaws was giving up nine power plays in the 3-0 win over Northeastern.
"There's a statement right there [about] certain things that need to improve," Gwozdecky said.
Still Tinkering
The new Ralph Engelstad Arena in Grand Forks, N.D., is in a phase that's not uncommon to new arenas.
The tinkering phase.
Facility workers are still trying to get the ice sheet at the proper temperature, though the system is computerized. Lighting is being tweaked. Music is being analyzed.
Yes, music. Someone has to make a decision what's going to play in certain breaks in action — the band, the organ or the tape deck.
"It's like a circus," Blais said with his trademark laugh. "It's more entertainment than the game itself."
More Things Most Don't See
This also from the "Lost in the media notes" file:
On the Michigan Tech line chart, a one-line bit of information is included on each player in that night's lineup. Huskies freshman defenseman Clay Wilson made his collegiate debut last weekend.
His description on Friday? "Nice kid. Real nice kid."
Saturday? "Shares same last name as former U.S. president."
So here's your Clay "Woodrow" Wilson update for this week: Playing on the third defensive pairing with senior Tom Kaiman, Wilson didn't figure into any of the scoring or penalty figures against St. Lawrence.
He Said It
"I'll be a little bit worried when we go on the road. We won't know how to act."
— North Dakota coach Dean Blais, on his team's string of seven straight home games to start the season. The Sioux host Maine this weekend and Wisconsin next weekend before leaving home for the first time.