Follow the links below for USCHO recaps of recent meetings between this week's opponents.
Minnesota-Duluth at Wisconsin, Fri. 2 p.m., Sat 2 p.m.

Minnesota-Duluth has won three in a row against Wisconsin.
11/6/04 Minnesota-Duluth 2, Wisconsin 1
11/5/04 Minnesota-Duluth 4, Wisconsin 3
3/13/04 Minnesota-Duluth 3, Wisconsin 1 (WCHA semifinal)
Lesson Learned: Wisconsin has been playing from behind by the midway point of each of its last three defeats against UMD. The Badgers, always one of the nation's best defensive squads, simply do not have an offense capable of mounting a comeback against a team of UMD's quality and holding on to win the game.
St. Lawrence at Dartmouth, Sat. 4 p.m.
St. Lawrence has won five in a row against Dartmouth.
3/28/04: St. Lawrence 2, Dartmouth 1 (NCAA consolation)
3/20/04: St. Lawrence 4, Dartmouth 2 (ECAC semifinal)
2/14/04: St. Lawrence 3, Dartmouth 2
2/13/04: St. Lawrence 3, Dartmouth 0
Lesson Learned: The key to St. Lawrence's success against Dartmouth last year was going 6-for-23 on the power play for the season series, while Dartmouth was just 1-for-24. This year without All-American goalie Rachel Barrie, St. Lawrence ranks 18th on the penalty kill, while the once-dormant Dartmouth power play is now 2nd nationally, so it will be tough for the Saints' head-to-head success to continue.
Brown at Minnesota, Fri. 7 p.m., Sat. 7 p.m.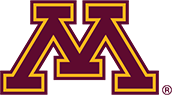 Minnesota has won three in a row against Brown.
11/16/03: Minnesota 8, Brown 1
11/15/03: Minnesota 5, Brown 2
11/16/02: Minnnesota 5, Brown 3
3/22/02: Brown 2, Minnesota 1 (NCAA semifinal)
Lesson Learned: Back when the Bears had 2002 Frozen Four MVP Kristy Zamora and future U.S. national team No. 1 goalie Pam Dreyer, they could take anyone. The balance of power between Brown and Minnesota shifted long ago.
North Dakota at Minnesota State, Fri. 7 p.m., Sat 2 p.m.
North Dakota is 1-0-1 against Minnesota State this season.
12/5/04: North Dakota 2, Minnesota State 2
12/4/04: North Dakota 4, Minnesota State 1
Lesson Learned: This series demonstrated how Minnesota State and North Dakota each struggled to play a full 60 minutes in the first half of this season. The team ahead going into the third period of each game ended up losing the third period. In the New Year, Minnesota State has shown signs of improvement in that regard with a 3-0-1 start. The Mavericks have been even or ahead in every period of those four games.
Maine at New Hampshire, Fri. 7 p.m., Sat. 2 p.m.
New Hampshire is 7-0-1 in its last eight games against Maine.
3/15/03: UNH 2, Maine 0 (Hockey East semifinal)
Lesson Learned: Maine hasn't beaten New Hampshire in the Brian McCloskey era. The Wildcats will continue to be the favorite in this series until proven otherwise, even though the Black Bears enter this weekend having won seven games in a row.