Only a 2-2 tie in the final game of the season kept the Pointers from locking up home ice in the playoffs last year. For Stevens Point to improve on what ultimately ended up being a fifth place finish, they must find a way to be more consistent.
For example, last season the Pointers posted an impressive 4-2 record against St. Thomas, St. Norbert and Wis.-Superior. On the flipside though, they were a disappointing 3-7-1 against Wis.-Stout, Wis.-Eau Claire, Wis.-River Falls and Lake Forest.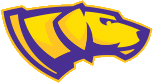 The potential of this team self-evident with the victories over three of the top teams in the West Region, and if the Pointers wish to put it all together this season, they will have plenty of offensive depth upon which to rely.
Led by last year's impressive threesome of first year players in Russell Law, Sean Fish and Rolf Ulvin, four lines of clear scoring prowess make their way into this year's edition of the Pointers. This depth is something head coach Joe Baldarotta is more than aware of.
"Oh yeah, it's definitely a strength of ours. We have a lot of guys who we know can score," said Baldarotta.
Even more encouraging is the fact the Pointers brought in some talented forwards from the junior ranks, though Baldarotta isn't sold on their abilities quite yet.
"We're happy with the guys we have … but scoring in the NCHA is not the same as scoring in a junior league. Those guys will have to adjust to NCHA play, and as time goes on and they get a feel for things hopefully can begin to contribute", he said.
To begin the season, expect sophomore Marcus Paulson to see a majority of time in net, though questions remain as to whether he can become a full-time lockdown NCHA goalie.
"He's still young," Baldarotta said. "I think he's a great player and has the tools to be one of the best goalies in the league, but he's only a sophomore so somewhere down the road we'll know if he's able to put it all together."
Regardless of his age, Paulson will be the cornerstone of a defense with a new look this season. Due to some offseason roster shakeups, only four defensemen return from last year's squad. Junior Nate Sorenson (4-9-13) and senior Anthony Noreen (0-1-1) will be relied on to lead a relatively inexperienced group that will no doubt be tested early in the season.
Despite the lack of experience, Baldarotta feels there is no reason to press the panic button.
"Sure it always hurts when you lose guys with experience, but I like the guys we have. I really like the direction these guys are headed in."
While the Pointers have some questions on defense, they will be solid in net and should have a potent offense. Remember that this team was only a goal or two away from finishing above Wis.-Superior, the eventual NCHA Peters Cup Playoff Champions, last season. Everyone knows the tools are there as the Pointers proved that last season with some impressive victories. Point is yet another team that will be in the hunt for home ice in the playoffs, but it won't come easy. For now, it looks like they creep into the top half of the league.
Most intriguing storyline: After numerous bouts of inconsistency last season, can the Pointers play up to their potential night in and night out?