Once again, Bethel will likely be a big-time offensive threat as the Royals return virtually everyone from last year's squad. Leading the way will be the team's leading goal-scorer/point-getter from a year ago, sophomore forward Kent Bostrom (18-15-33). He led the Bethel offense that was tops in the league last season, averaging 4.88 goals per game in conference play.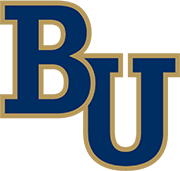 But the scoring doesn't stop there for Bethel. Also back are three 30-plus point-getters from a year ago in junior forwards Dan Bonne (8-24-32), Jeff Balvin (12-19-31) and Steve Eastman (12-18-30). Only three seniors are gone from last year, and they combined for just 10 points on the season.
The Royals return all three goalies from a year ago and senior Dustin Thompson will most likely get the starting nod after his 14-9-1 year last year with a 3.05 GAA and .898 save percentage.
"I think Bethel's the team to beat," St. Thomas coach Skyrpek said. "Bethel's got everybody back from last year and they probably have one of the most talented teams in the league."
However, all the offense wasn't enough to get by the top three teams in the MIAC as Bethel was 0-4-2 against St. Thomas, St. John's and St. Olaf. (One loss to St. Olaf was via forfeit). If the Royals want to make a run at the conference title, they'll have to pick up more than two points against those teams.