Joe Novak could hardly contain his excitement this February while he read the job advertisement for the director of hockey operations at the new National Collegiate Hockey Conference.
"As I read the description I saw it was a perfect fit," he said. "I jumped on it right away. This position is both a great challenge and a great opportunity and, with so much to do, I look forward to working closely with the conference athletic directors and coaches and to getting to work."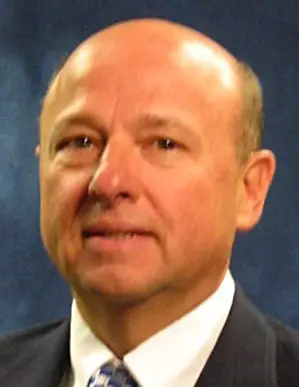 Commissioner Jim Scherr and the search committee that provided the commissioner with a list of three finalists out of the 160-plus applicants, saw Novak as a perfect fit as well. Of those applicants, about 20 were discussed, and 12 were vetted before a final three emerged, said Colorado College athletic director Ken Ralph, who served on the
committee.
The hire of the veteran sports management executive, currently an Air Force assistant athletic director, USA Hockey supervisor of officials and NHL off-ice official, was announced on Tuesday.
"It's a great hire by them," said Air Force coach Frank Serratore. "Joe is going to go in and do a great job setting up the league. He has the passion, connections in the hockey community and knowledge to excel in that position. It is a huge loss [for the academy] but Joe has done a good job preparing whoever his successor will be."
Novak will be responsible for the internal hockey operations and administration of the Division I conference, which begins play in October 2013. Among his immediate tasks will be developing a comprehensive league schedule; implementing a system for overseeing on-ice officials; developing and implementing league rules, playing standards, statistical programs and a discipline program; and serving as the hockey operations liaison with coaches and others in the hockey community.
"Joe's officiating and operations background really set him apart," Ralph said. "He just had the background that best fit the job the league needed filled."
Novak, a Colorado Springs resident, has more than 30 years of experience in sports management, the last 15 of them with Division I Air Force, including roles in athletic operations, events management and scheduling, athletic facilities management, contract management, and tournament and special events direction.
He also has worked as an on-ice official, and as an off-ice official at the 2010 Vancouver Olympics; game operations manager for the Torino 2006 Olympic Committee/International Ice Hockey Federation; and managing athletic programs for the New York Military Army Command at Fort Hamilton in Brooklyn, N.Y., and the United States Army Europe Headquarters/Heidelberg Military Community in Germany.
"Being able to bring to the conference a proven and imaginative executive with outstanding hockey credentials like Joe to serve as our director of hockey operations is tremendous for our members and for me personally," Scherr said in a news release. "The conference's inaugural season begins in about 18 months and there are many tasks to complete in advance of dropping the first puck. I will be relying on Joe to ensure that everything relating to hockey operations will be the best in intercollegiate athletics."
Novak said he will begin working part-time for the NCHC on May 15 while fulfilling his contract with the academy, which ends July 1. He begins work full-time for the league on July 15. He has not been involved with the league's search for a postseason venue, which is being negotiated by Scherr.
Novak's officiating background makes him a good hire, said Colorado College coach Scott Owens.
"From a coach's perspective, officiating is a huge part of the game," he said. "Joe's background and his contacts will help the league a lot in that way."
Novak's enthusiasm for the job was apparent, even in a telephone interview. He first heard some details about the job from Ralph before the Air Force-CC game in late December. He was interested and once he saw the ad, he was hooked.
"Getting this job is a culmination of all the work I have done up to this moment in a sport I love," he said. "I have known and respected Jim Scherr since I first met when he was with the [United States Olympic Committee]. The quality of the people involved, the coaches and the programs make this a great position to step into. I am very fortunate to leave one great job for another that allows me to focus on college hockey, a sport I love. How can you beat that?"
The league was formed in July 2011 by six founding members: Colorado College, Denver, Miami, Minnesota-Duluth, Nebraska-Omaha, and North Dakota. St. Cloud State and Western Michigan joined on Sept. 22.
The recent conference realignments started with the announcement of Penn State's new Division I program, which prompted the other Big Ten schools to form a six-team conference that starts play in 2013. The Big Ten has since signed a postseason tournament deal rotating the site between the Xcel Energy Center in St. Paul, Minn., and Detroit's Joe Louis Arena.
That league will include Penn State and current CCHA schools Michigan, Michigan State and Ohio State and WCHA members Minnesota and Wisconsin.
Those schools' departure and concern over losing ground in recruiting and prestige prompted the original six members to form the NCHC in Colorado Springs, where the league is headquartered in the Copper Building near the Broadmoor Hotel.
After Notre Dame left the CCHA for Hockey East, the remaining members of the WCHA absorbed the depleted CCHA, which will cease operations after the 2012-13 season.