It goes without saying that things are different at Army. There's a constant struggle against the rigors of a greater calling, the constant battle against requests for their time pulling them in multiple directions.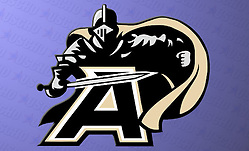 It starts when the new cadets arrive in July, continues through basic training and ultimately doesn't stop as the older students arrive back on campus after a summer of military and academic instruction.
"Everyone is fighting for these guys' time," coach Brian Riley said. "From the time they're back on campus, there's meetings and academics and military exercises and training. From a hockey standpoint, it's a fight against that stretch of their time, but it's something that we make work. One thing about West Pointers is how they are all such great leaders. They understand the concept of a team, and they know how to rely and work with each other.
"West Point is the best leadership institute because of what it stresses, and the older guys know they have to help show the younger guys what it means it be a West Pointer. They teach those younger guys, and then the younger guys turn into the older guys showing a new group how to work hard at being leaders both on and off the ice."
It's that type of leadership and brotherhood bond that Riley hopes will finally propel his team back to the top of the Atlantic Hockey standings. The regular season AHA champion in 2007-08, Army has steadily fallen back into the ranks of the AHA's third tier, winning 11 games in each of the three seasons after. Last year, the Black Knights opened up 7-8-2, 7-3-2 in conference play, then didn't win a game the rest of the season, placing them 11th on the season. But that stands to change entering 2013-14.
The team loses its top forward in the graduating Andy Starczewski, but all of the other forwards are back. The defense loses a couple of key parts in Cheyne Rocha and John Clark, but the Black Knights return some players with the capability of rising to the occasion in Christian Pomarico, Mac Lalor, Jonathan Gehrt and Maurice Alvarez.
Rob Tadazak, after splitting games last year with Ryan Leets, will have the net to himself to start and build on his two shutouts and .907 save percentage.
"Our success on ice starts with Rob Tadazak," Riley said. "He's our guy. This is his third year, so he's ready to take it. We know that telling him he's our guy and having that confidence in him will help build his confidence in his abilities. We believe that he has the potential to be a top goalie in Atlantic Hockey, and we know the key to winning will be our goalie."
About the Black Knights
2012-13 overall record: 7-22-5
2012-13 conference record: 7-15-5
2013-14 predicted finish (coaches poll): 10th
Key losses: F Andy Starczewski, D Cheyne Rocha, D John Clark, G Ryan Leets
Players to watch: G Rob Tadazak, F Joe Kozlak, F Thane Heller, F Zak Zaremba, D Maurice Alvarez, D Christian Pomarico
Impact rookie: Connor Costello is only 19, but the Londonderry, N.H., native had a great season last year for the Jersey Hitmen in the EJHL. He had 22 points as a defenseman, including seven goals. His 6-foot-1 frame can bring the physicality so elemental to the Army game, collecting 77 penalty minutes in 34 games.
Why the Black Knights will finish higher than the coaches poll: The continued maturation of a young roster will form a solid core, the defense will get stronger, and Tadazak will be the latest in a long line of great AHA goalies coming into his own.
Why the Black Knights will finish lower than the coaches poll: The offense doesn't improve, and the defense runs into issues that hang Tadazak out to dry.