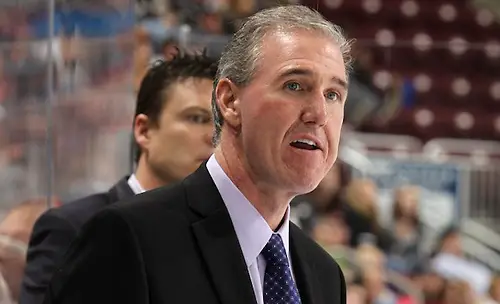 Longtime professional coach and former Elmira All-American Mike Haviland has signed on as Colorado College's head coach, the school announced Friday.
Haviland, who coached the AHL's Hershey Bears this season and has won a Stanley Cup as an assistant and two ECHL titles as a head coach, will take over later this month.
He replaces Scott Owens, who last month resigned after 15 seasons leading the Tigers.
Haviland, 46, was an assistant coach with the NHL's Chicago Blackhawks from 2008 to 2012, helping the team to the Stanley Cup in 2010.
He spent a season as an associate head coach with the AHL's Norfolk Admirals before moving to Hershey.
Haviland also had head coaching positions with Atlantic City (2001-04) and Trenton (2004-05) in the ECHL and Norfolk (2005-07) and Rockford (2007-08) in the AHL. His 2003 Atlantic City and 2005 Trenton teams won ECHL titles.
"I'm thrilled to be part of the Colorado College family," Haviland said in a statement released by the school. "I was very impressed with the school's commitment to excellence in academics and hockey.
"I have great plans for this team. I expect that we will be national contenders. The school provides every opportunity for us to succeed on and off the ice. This is an exciting opportunity for me and my family."
At Elmira, Haviland earned All-American status by scoring 27 goals and 51 points in 23 games as a senior in 1989-90.
He later was an assistant coach for the Soaring Eagles from 1996 to 1998.
"In Mike Haviland we have hired one of the most successful and widely respected coaches in the industry," Colorado College athletic director Ken Ralph said in a statement. "Mike has won championships at multiple levels and has always produced winning programs. He has a deep understanding of the values of a liberal arts education and respect for the position of this program in the Colorado Springs community. We have aspirations of winning national championships, and I am confident we have found the right coach to turn our vision into reality."