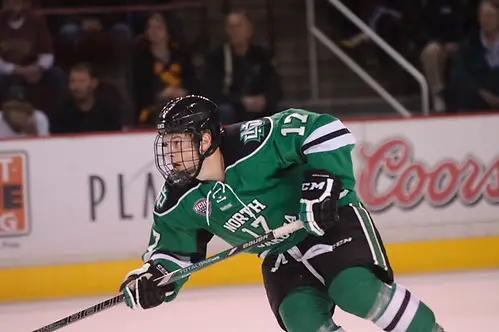 According to the Grand Forks Herald, a preseason practice injury to North Dakota's Colten St. Clair will see the senior forward miss the first half of the 2015-16 season.
The Herald report states St. Clair will need surgery on an undisclosed arm injury.
St. Clair has struggled to find consistency at UND. He missed his first season because an online school lost records and couldn't provide requirements that the NCAA needed and then suffered injuries as a sophomore and junior.
In 97 career games with North Dakota, St. Clair has posted nine goals and 19 points.