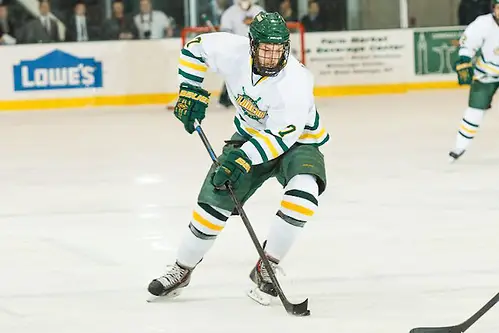 If there is a constant theme to the SUNYAC conference, it is likely the chase by the rest of the league of Oswego and last year's conference champions from Plattsburgh.
While the Cardinals took the conference title with a win over the Lakers, both teams qualified for the NCAA tournament in 2015.
This season brings many of the same expectations for the perennial favorites, but neither the incumbent nor their pursuers are taking anything for granted in what is expected to be a competitive conference from top to bottom.
"You can't just focus on what you think are the big match-ups," said Geneseo coach Chris Schultz. "We are hosting Oswego on opening night, which is going to be a definite challenge in our first game of the season, but if we play well and get a win, we can't go in to Cortland the next night expecting just to show up and get a win – this league has no nights off."
The Favorites
For Plattsburgh coach Bob Emery, the loss of the team's three leading scorers means that finding offense will fall to a committee effort.
Despite the losses to graduation, the style of play is not expected to change for this year's edition of the Cardinals.
"We have great team speed and some skill," noted Emery. "We hope the combination of that speed and skill will turn into goals, but that remains to be seen. I think we have good depth and I believe strongly in rolling four lines with balance to keep pressure on the opposition. We don't load our best six guys on two lines. We spread out the skill and will be looking for production from all our lines."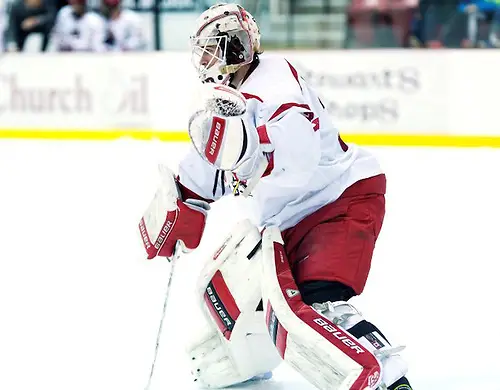 At Oswego, coach Ed Gosek has different concerns in needing to replace three key defensemen in front of a trio of strong goaltenders who will battle for playing time. The forwards are talented, but the coach doesn't want last year's production to take away for the need for hard work to create opportunities and goals that may help a young and developing defensive corps.
"We are going to be young on the blue line," said Gosek. "We have to replace three guys, including an All-American who played a lot of minutes and situations for us. We have a couple of guys from last year that will be battling with some freshmen for playing time, so the competition should help us get game-ready. We like all three of our goalies and expect whoever plays will need to help us while we gain some experience on the back end."
The Dark Horse
It probably isn't fair to call Geneseo a dark horse based on its recent success in the conference and appearance in the Frozen Fours just a couple for seasons ago. Goaltender Nick Horrigan, who was a big part of the national tournament run, has departed, so Schultz will be looking for Matt Leon to take over the duties in goal and continue the success seen in his limited play through his first two seasons.
"We played very well defensively last year and were really challenged scoring goals," stated Schultz. "We are going to have to work hard for 60 minutes and really get scoring from a group of players to get the offense going. This league is tough every night and we will find out quite a bit about our compete level when Oswego comes in on Friday night."
Players to Watch
Brockport: Chase Nieuwendyk – forward
Buffalo State: Ryan Salkeid – forward
Cortland: Dan Broderick – forward
Fredonia: Taylor Bourne – forward
Geneseo: Matt Leon – goalie; Matt Solomon – defense
Morrisville: Joe Santino – forward
Oswego: Shawn Hulshof – forward; Matt Zawadzki – goalie
Plattsburgh: Brady Rouleau – goalie; Anthony Calabrese – defense
Potsdam: Dylan Vander Esch – forward
USCHO.com Predicted Finish
1. Plattsburgh
2. Oswego
3. Geneseo
4. Brockport
5. Potsdam
6. Cortland
7. Morrisville
8. Buffalo State
9. Fredonia
The pre-season and exhibition games are over and the conference schedule opens with eight teams in action on Oct. 30 looking to build positive momentum while winning games and picking up some key early-season points.