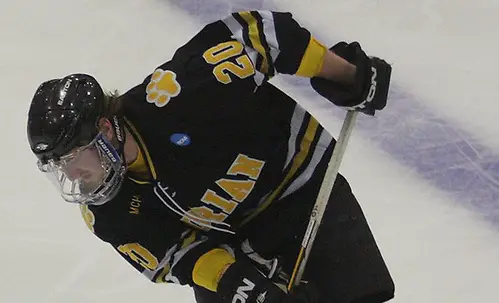 Adrian has named Shawn Skelly, its all-time leading scorer, as an assistant coach for its men's program.
Shelly was an assistant with the Bulldogs' women's team in 2016-17, when Adrian won the NCHA regular season and playoff titles en route to an appearance in the NCAA championship game.
He will work with Adrian defensemen and assist former teammate Adam Krug with recruiting.
Skelly was part of the inaugural Adrian team in 2007-08 and ended his collegiate career as the Bulldogs' leader in points (230), goals (102), game-winning goals (20), power-play goals (47), assists (128) and shots on goal (593).
He replaces Chase Fuchs, who stepped down in June after two seasons to become the director of scouting and serve as an assistant coach with the USHL's Bloomington Thunder.