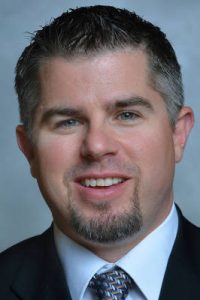 Alaska Anchorage announced Wednesday that the contract of head coach Matt Thomas will not be renewed.
"We want to thank Matt for his contributions to Seawolf hockey, UAA and the Anchorage community, and we wish him and his family all the best," said UAA interim director of athletics Tim McDiffett in a statement.
Thomas posted an overall record of 48-105-21 and a 39-92-27 record in WCHA games over his five seasons. Thomas led the Seawolves to an 18-16-4 overall record and a sixth-place finish in the WCHA with a 16-16-4 record in his first season in 2013-14.
The Seawolves had 52 players earn WCHA All-Academic Team honors and 32 players earned WCHA Scholar-Athlete during Thomas's five-year career.
Matt Bailey (first team, 2013-14) and Blake Tatchell (third team, 2014-15) each earned All-WCHA honors, and Wyatt Ege (2015-16) was named to the WCHA All-Rookie Team under Thomas's tutelage.
A nationwide search for a new head coach will begin immediately.