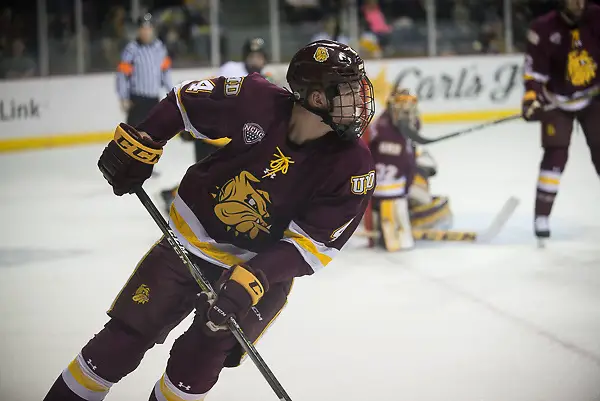 Although Minnesota Duluth sat idle last weekend, the Bulldogs still earned 44 of 50 first-place votes to stay the top-ranked team in this week's USCHO.com Division I Men's Poll.
St. Cloud State remained No. 2 after sweeping Colorado College and the Huskies garnered four first-place votes.
After sweeping Minnesota, Minnesota State moves to No. 3 this week (up from No. 4 a week ago) and took home the other two first-place votes.
Providence falls one spot to No. 4 and Denver jumps three notches to No. 5 this week.
No new teams entered the top-20 rankings this week, though Arizona State received 85 voting points, just one shy of No. 20 Wisconsin's 86 voting points.
USCHO.com Division I Men's Poll – Nov. 5, 2018
The USCHO.com Poll consists of 50 voters, including coaches and beat writers and sports professionals from across the country.