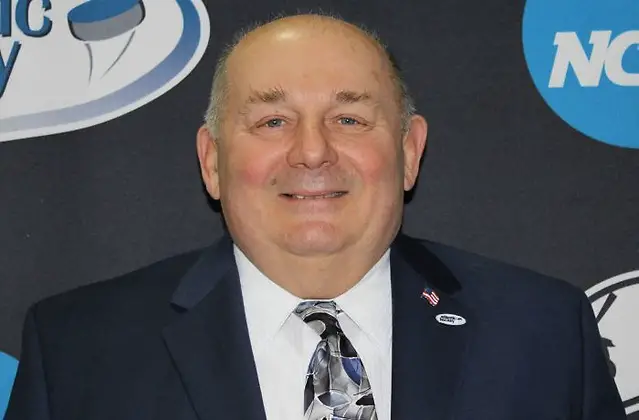 Atlantic Hockey has extended the contract of commissioner Bob DeGregorio for two years, keeping the only commissioner Atlantic Hockey has ever known in charge through the 2020-21 season.
"On behalf of the executive committee and directors, we are thrilled to have Bob committed to our league for the foreseeable future," Atlantic Hockey executive committee chair and Niagara deputy athletics director Steve Butler said in a news release. "Through Bob's leadership, we have been able to increase scholarship allocations and secure a new venue for our conference championship weekend, providing an enhanced student-athlete experience.
"His leadership over the last 15 years has brought stability and growth, allowing our conference to be compete on the national stage."
DeGregorio has been at the helm of Atlantic Hockey since its inception prior to the start of the 2003-04 season. He has been instrumental in the growth and development of the league, which currently sits at 11 members and will be at 18 full scholarships offered over the next few seasons.
He worked this offseason to relocate the Atlantic Hockey championship to Buffalo after opting-out of the contract with the Blue Cross Arena. The move was made to provide a better student-athlete and fan experience for the league championship.
According to the news release, "DeGregorio is always an advocate for increasing league exposure and pursuing opportunities for member teams to play in non-traditional college hockey venues such as Fenway Park, the Barclays Center, and the Nassau Coliseum."
DeGregorio has also negotiated several television contracts with various companies over the past few seasons, allowing for a handful of teams to be showcased on the national stage.