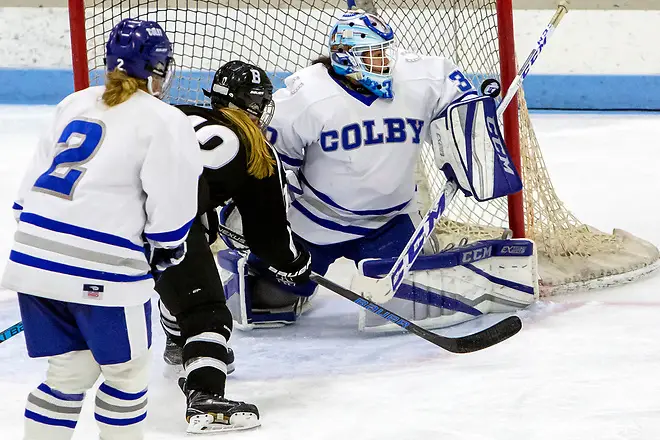 No. 8 Middlebury versus Colby: Middlebury 6-2, Colby 1-0
Colby adds their name to a short list of teams that have upset NESCAC favorite Middlebury. As teams see this top team fall more than once, it spreads hope and confidence across this conference that anyone can win the playoff tournament. Middlebury could move down in the rankings to nine or 10.
No. 4 Wisconsin-River Falls versus No. 9 Wisconsin-Eau Claire: Wisconsin-Eau Claire 5-1
I don't think anyone saw this outcome happening except for Wisconsin-Eau Claire. The Blugolds did not just win, they did so by a large margin. This is a surprising outcome, since the Falcons just had a great game against No. 1 St. Thomas only a few days before. The Falcons can be expected to move down in the rankings and Wisconsin-Eau Claire to move up.
Endicott versus Canton: Endicott 5-1, 3-0
Endicott won the games over the weekend, which was needed in order for them to stay in the running to win the CHC regular season. More than likely the champion of the regular season play will be determined when Endicott plays Morrisville. Next weekend will hold many entertaining games for the teams in the Colonial Hockey Conference.