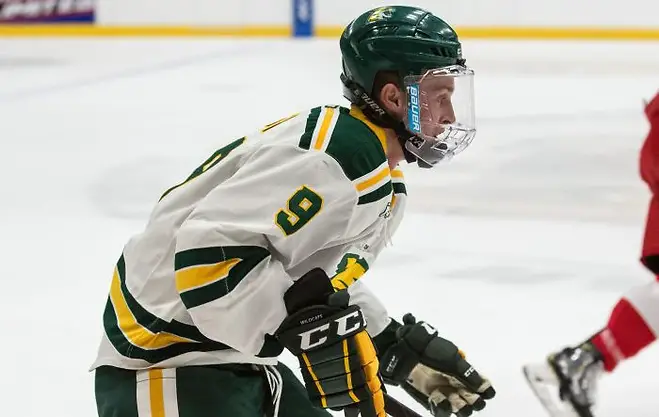 Around this time of year in college hockey, teams are usually putting the final touches on their gameplans to win their respective conference tournaments.
The film has been dissected, potential matchups have been identified and the lucky rabbit's foot has been rubbed.
So why then is Northern Michigan spending Monday nights at the bowling alley and away from the practice rink?
"We are playing our best hockey right now, so now it's about continuing to stay on the right path and making sure the guys are rested," said coach Grant Potulny, whose No. 2-seeded Wildcats host No. 7 Alaska in the quarterfinal round of the WCHA tournament this weekend. "Each series has the possibility of going to that third game, and we went to three games in both of our rounds last year.
"So we need to make sure the guys are rested and prepare them to go out and play the best hockey they can."
Potulny learned years ago the importance of rest when it comes to keeping players fresh for both the conference and NCAA tournament.
That's why the second-year coach started lessening the load in practice following NMU's trip to Bemidji State in February.
"We tied them and lost to them over there, so it was a moment where we needed to get away from the rink," Potulny said. "So that Monday night we went bowling instead of practicing to reset our group. We've stayed on that same trajectory ever since. We're taking Mondays off and then getting our team prepared on Tuesday, Wednesday and Thursday for each weekend."
Losing a day of practice is tough, though.
"The biggest challenge is figuring out what the most important thing to work on is and then eliminating some other stuff," Potulny continued. "I think, as a coach, when you start each day of practice, you have whatever you want to get done on your checklist. You go through that list, and then you eliminate some of it so you can allow the guys to be fresh. We have to have off days because we don't want guys always being at the rink and getting equipment on."
With the Wildcats not doing as many drills in practice, it's forced the coaching staff to work overtime off the ice. The coaches are planning a few steps ahead, always thinking about what they can just talk to their players about vs. what they should actually work on in practice. Sometimes they're even adding a few tweaks to their drills in practice to incorporate something their upcoming opponents will likely do against them.
The coaches are relying heavily on teaching situational moments to the players.
"You've got to continue to work on the things that are conducive to our success," Potulny said.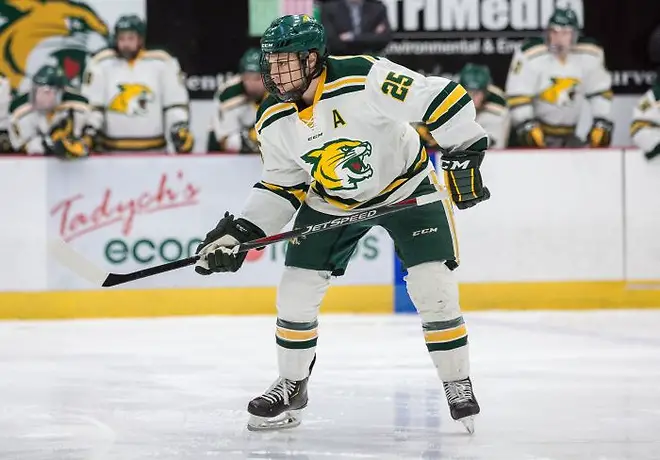 Looking ahead, the Wildcats welcome to town an Alaska team they swept 4-0 and 4-2 during their team meetings earlier this season in Fairbanks. With the Nanooks bringing in a relatively young team and a first-year coach, NMU should be favored to advance and host a Round 2 game.
And Potulny said the preseason pressure has finally simmered around their locker room.
While Minnesota State was predicted to repeat as the WCHA champs, it was NMU that received the bulk of the accolades. Adam Rockwood was named the Preseason Player of the Year by the media, while four Wildcats made up the six-player All-WCHA team.
That was all pretty awesome for the Wildcats in September but not so much after they lost seven of their first 10 games of the season.
"I do feel like when the year started there were some preseason accolades bestowed on our team and players, and we didn't start out as well as we'd hope (so it was difficult)," Potulny said. "But I give a ton of credit to our leadership. Guys like Denver Pierce, who is our glue guy, believed in us and helped us stay together.
"We came out on fire on the other side of that (losing streak), and now we're playing our best hockey. Earlier in the year, it was something that maybe it was just a lot of pressure and expectations heaped on our guys. This point of the year, as cliche as it sounds, it's all about the next day, the next game. That's our focus."
So that's where we're at with the Wildcats as we begin the WCHA tournament Friday, Saturday and Sunday.
But before we end this column, it'd be smart to talk about the most important surrounding NMU's recent bowling trip.
"Yeah, I wasn't very good," Potulny admitted. "I was trying to work on a spin ball, but I wasn't very good. My team didn't win. I rolled like a 100 or 110."
Fair enough, coach.
And the best bowler on the team? Potulny said it was the Wildcats' longtime trainer, Megan.