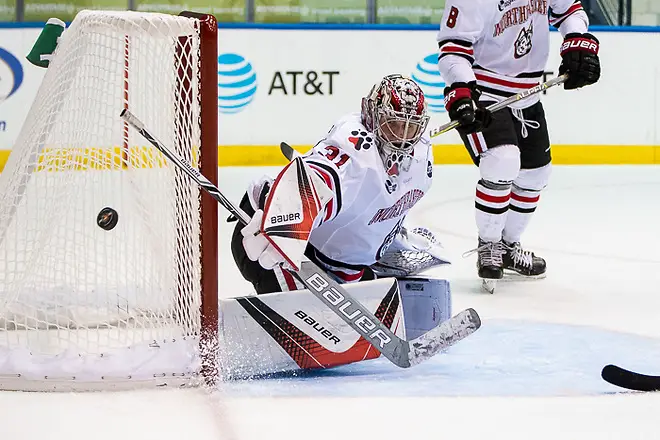 Here is what we know:
• 10 teams are in. They are:
St. Cloud State
Massachusetts
Minnesota State
Minnesota Duluth
Quinnipiac
Denver
Ohio State
Northeastern
Clarkson
Arizona State
• 2 other teams are in. They are:
Atlantic Hockey winner – Either American International, Niagara, Robert Morris or RIT
Big Ten winner – Either Notre Dame or Penn State
It's win or go home for all of these teams
• That leaves 4 spots left for:
ECAC Hockey: Brown, Cornell, Harvard, Union
Hockey East: Boston College, Boston University, Providence
NCHC: Colorado College
WCHA: Bowling Green
• Brown, Boston College, Boston University and Colorado College must win to get in
• Cornell, Harvard, Union, Providence and Bowling Green can be at-large teams
• 3 of the No. 1 seeds are set
St. Cloud, Massachusetts and Minnesota State have secured No. 1 seeds.
Minnesota Duluth will secure the other No. 1 seed with at least a tie this weekend.
Denver will get the No. 1 seed only if it wins the NCHC and Minnesota-Duluth loses two games.
Simple isn't it?
I don't have the math to back me up right now, because I haven't run the scenarios yet, so it's a quick estimated look.
A previous version of this post mistakenly included material from an earlier post.