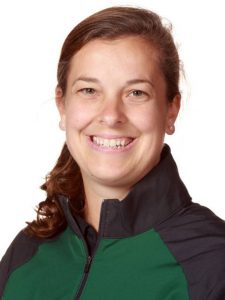 The Holy Cross women's team has named Meredith Roth its new associate head coach.
Roth will immediately become involved in all facets of the program including recruiting, skill instruction and preparation for practices and games.
"I am excited to have Meredith Roth join our staff," Holy Cross head coach Katie Lachapelle said in a statement. "Her experience and knowledge will be invaluable as we continue to grow this program. Our team, as well as Hockey East, just got a lot better with her addition. Meredith's familiarity with this league will be crucial for us moving forward."
Roth comes to Holy Cross after serving as the head coach of St. Norbert for the last four years, guiding the Green Knights to an appearance in the NCHA championship game in 2016.
Prior to her time at St. Norbert, Roth had two stints as an assistant coach at Providence, first from 2006 to 2010 and then again from 2012 to 2015.
She has also spent time as a volunteer assistant coach at Cornell.
Roth is a 2004 graduate of Providence and was a four-year member of the women's hockey team, serving as an assistant captain and co-captain during her junior and senior seasons.