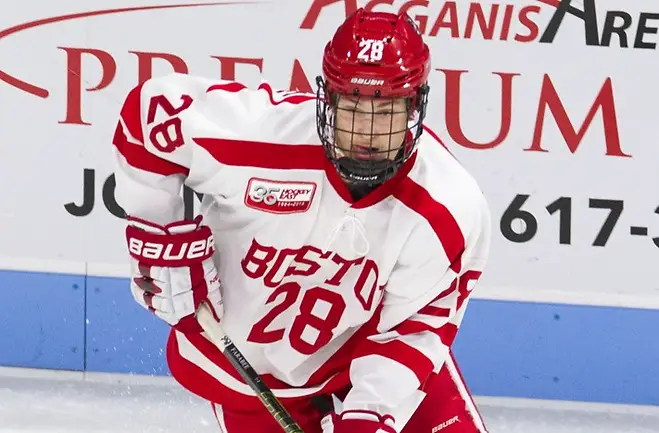 Boston University freshman forward Joel Farabee has been named the recipient of the 2019 Tim Taylor Award, given annually upon the best first-year player in NCAA Division I men's hockey.
Farabee is the fourth Terrier to win this award and the third in the last five years. The award is voted on by the nation's assistant coaches and is named for the former Yale and U.S. Olympic Team head coach.
Scoring 17 goals and 36 points in 37 games for BU, Farabee was selected as the Hockey East Rookie of the Week three times this season and his 21 league points were good for eighth in the conference (tied.) He was also named to the 2018-19 All Hockey East Rookie Team.
Drafted in the first round (14th overall) of the 2018 NHL Draft by Philadelphia, Farabee signed with the Flyers last month.
The runner-up for this year's Tim Taylor Award is Niagara forward Ludwig Stenlund.