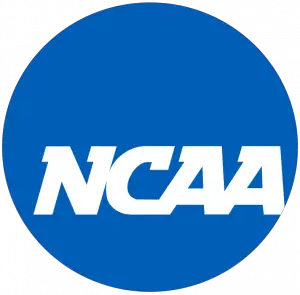 Rule changes approved by the NCAA's Division I Council Friday "will significantly alter the recruiting timeline for Division I men's hockey prospects with the goal of slowing down and improving the recruiting experience," according to a College Hockey Inc. news release.
The changes restructure the timing of permissible recruiting activities, creating two starting points for various recruiting activities. The most impactful changes are:
• Eliminating all recruiting conversations (whether initiated by the coach or the prospect) prior to Jan. 1 of a prospect's sophomore (grade 10) year.
• Establishing Aug. 1 prior to a prospect's junior (grade 11) year as the first date when NCAA coaches can make a verbal offer.
The changes will go into effect at the close of the Division I Board of Directors meeting May 1.
"The college hockey community recognized recruiting has accelerated to a point that isn't healthy for prospects, our programs or the sport as a whole," said Josh Fenton, NCHC commissioner who led a committee of commissioners, coaches, and administrators that developed the rule change proposal, in a statement. "Our underlying goal is to improve the recruiting landscape for prospects, families and coaches, and we believe these changes will make a significant impact."
The men's hockey recruiting committee was formed in May of 2016 to address components of the overall recruiting experience. It worked in step with the NCAA's Student-Athlete Experience Committee, which simultaneously was examining the phenomenon of early recruiting across all college sports, to develop a proposal that was submitted to the NCAA Division I Council. That proposal was approved today by the same Council.
Although the average Division I men's hockey player committed to school at 18 years old, the number of commitments from prospects as young as 14 or 15 has increased in recent years. With teams now unable to make offers to players that young, the sport's leaders at all levels are hopeful that the recruiting environment will improve for prospects and their families.
"The NHL fully supports the recruiting rule changes for men's Division I hockey that were approved today by the NCAA," said NHL deputy commissioner Bill Daly. "We are confident that rules which support and promote college contacts later in a player's development will reduce many of the unnecessary pressures felt by young hockey players, and will provide them better and more enjoyable experiences playing the game. These are precisely the types of changes that hockey organizations like the NCAA and the NHL pledged to pursue when we signed onto Hockey's Declaration of Principles."
"It is important that all the stakeholders in our game continue to make changes to positively impact hockey at all levels," said Pat Kelleher, executive director of USA Hockey. "When we announced our American Development Model a decade ago, it was based on providing the best possible environment for our players, and the legislation passed today by the NCAA related to Division I men's ice hockey is in that same spirit."
Prior to the changes approved today, prospects were able to initiate conversations with coaches at any time, and schools could make verbal offers at any time.
"As a coach, I'm very excited about these changes," Minnesota Duluth's Scott Sandelin said. "As a parent of a hockey player who went through the recruiting process, I'm even more excited. A 14- or 15-year old shouldn't feel the pressure of deciding what college they want to attend."
The rule changes for men's hockey recruiting vary slightly from another set of changes approved for most other NCAA sports, including women's hockey. Each call for two recruiting periods, with the men's hockey dates including the following.
"All of us involved in college hockey are excited about these changes," said College Hockey Inc. executive director Mike Snee. "Early recruiting and especially early committing in college athletics does not put young aspiring athletes in a healthy or fair spot. We are proud that college hockey is on the leading edge of addressing this issue."
The men's hockey rules changes are distinct from other sports to help account for other opportunities in hockey that prospective student-athletes may be presented with at a young age. The new dates would allow NCAA coaches to educate prospects about college hockey and their respective institutions while still slowing the pace of recruiting and commitments.
"Our sport faces unique challenges in recruiting but our committee, and the men's hockey community as a whole, did not want that to deter us from making a positive change for all involved," Fenton said. "We feel strongly that these changes strike the right balance, allowing for a recruitment period to take place prior to a prospect making a significant decision while also slowing down the recruiting process."