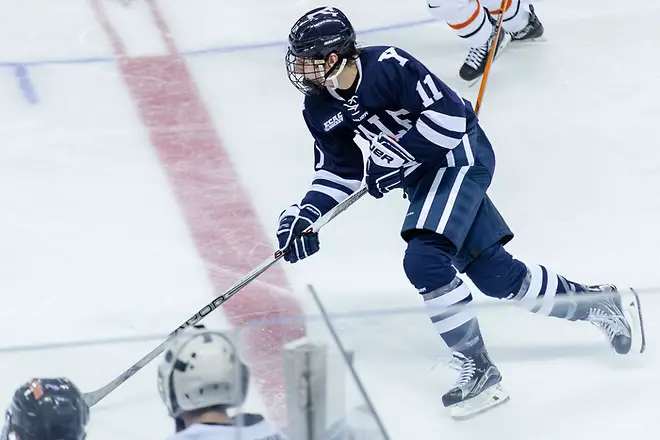 Yale forward Andrew Gaus will join Colorado College this fall as a graduate transfer.
Gaus, a native of Wexford, Pa., will graduate from Yale later this month and have one year of eligibility for the 2019-20 season.
"We are excited to add Andrew to our team," CC coach Mike Haviland said in a statement. "He plays a hard 200-foot game with skill and will be a great leader for us on and off the ice."
He collected two goals and a career-high seven assists in 30 games last season and posted 27 points (11 goals, 16 assists) in 84 career games for the Bulldogs.
Gaus' junior campaign was limited to just four games due to a season-ending injury.