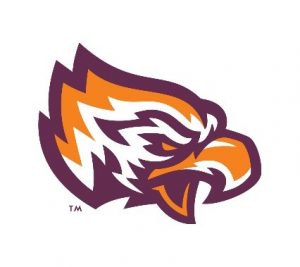 Post will become an associate member of the Northeast-10 conference beginning with the upcoming 2019-20 season.
The Eagles will become the seventh men's hockey member of the conference, joining Saint Anselm, Assumption, Southern New Hampshire, Saint Michael's, Franklin Pierce and Stonehill.
The Northeast-10 is the only Division II league in the country with ice hockey.
"The NE10 is pleased to extend associate membership to Post University in the sport of ice hockey," said NE10 commissioner Julie Ruppert in a statement. "Post's commitment to the sport is important to the region and we are happy to welcome them into the conference. This is a win-win situation for the NE10 and Post. We are excited about beginning this partnership with Post athletics and providing distinctive opportunities for its ice hockey student-athletes."
Post athletic director Ronnie Palmer is excited for the school and its student-athletes.
"Becoming an associate member of the NE10 in men's ice hockey is extremely exciting for our university, athletic department and most importantly, our men's ice hockey student athletes," Palmer said. "Our student-athletes now have the opportunity to compete for a conference championship, weekly/monthly awards and receive recognition for their accomplishments. We here at Post are very appreciative of commissioner Julie Ruppert and the NE10 membership for extending us this invitation and we look forward to being an engaged associate member."
Eagles coach Pete Whitney echoed Palmer's thoughts.
"The Post University men's ice hockey family is excited about joining the NE10," Whitney said. "The ability to not only compete with but to join with these great schools in adding to the Division II student-athlete experience is an honor."
The Eagles played 17 games against NE10 teams in 2018-19, going 8-9-0 in those matchups.
Each team will play 18 conference games, three against every school. The top four teams will compete for the conference title beginning with two semifinals games on Feb. 29, followed by the championship game on March 7 hosted by the higher-seeded team.