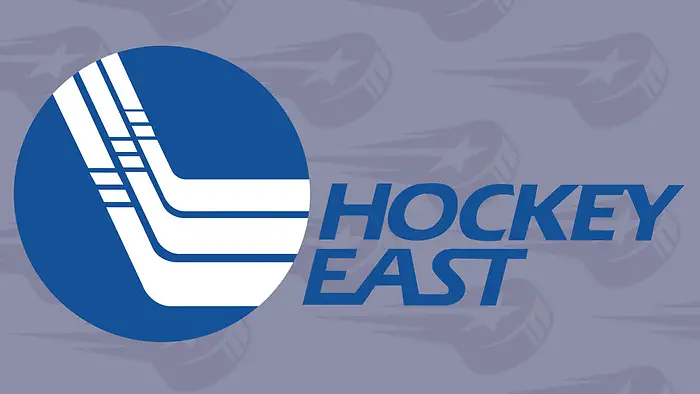 Aren't early season games supposed to be easier to predict? Yeah, I guess not so much.
Jim last week: 8-8-3
Dave last week: 10-6-3
Jim to date: 20-17-4
Dave to date: 26-11-4
Friday, October 25
Providence at Boston College
This is an interesting matchup in that Providence did a great job bouncing back from a loss to Holy Cross with two wins in the North Country last weekend. Meanwhile, Boston College got swept by Denver, albeit the number one team in the country. That question is how each team responds to either a success or a negative.
Dave: BC 4, Providence 3 (OT)
Jim: Providence 3, BC 2
New Hampshire at Merrimack
Merrimack still has struggled to show a lot while New Hampshire, at times, has looked great and then at other times – like last week's OT loss at Bentley – becomes a team that is difficult to figure out. Certainly, home ice should matter here, but it's difficult to tell which is the better team on paper.
Dave: UNH 4, Merrimack 2
Jim: UNH 5, Merrimack 2
Maine at Vermont
After an opening weekend drubbing at Providence, Maine has actually played some very good hockey, sweeping Alaska-Anchorage at home and then splitting with a more-than-respectable Quinnipiac team on the road. So if there was any concern about playing on the road, that has left. That said, Stefanos Lekkas is still a beast in Vermont, coming off a 35-save shutout.
Dave: UVM 3, Maine 2
Jim: UVM 2, Maine 1
Boston University at UMass Lowell
Neither team is entering this weekend on a high note. Lowell lost and skated to a scoreless tie against a Colgate team that entered winless. BU blew a three-goal lead on Friday and then lost on Saturday against Northern Michigan. Somewhat early season disasters collide badly needing wins. The Hockey East semi-rivalry (both teams have clashed in the postseason multiple times in recent years) could end in a tie.
Dave: BU 4, UMass Lowell 3
Jim: UMass Lowell 4, BU 2
American International at Massachusetts
A few years ago, this might have been the battle of cellar dwellers. Oh, have times changed. The Yellow Jackets and Minutemen each won their respective regular-season title last year and both had success in the NCAA tournament with AIC knocking off the top seed and UMass reaching the national title game. This could be a nice local rivalry with the campuses separated by less than 25 miles.
Dave: UMass 5 AIC 1
Jim: UMass 3, AIC 2
Saturday, October 26
New Hampshire at Boston University
Both teams play on Friday which is interesting in the impact it might have. Could fatigue factor? Certainly. But that's usually where you have to think about which team is the better team on the ice.
Dave: BU 3, UNH 2
Jim: UNH 3, BU 2
UMass Lowell at Providence
Another game where the two teams played a night earlier. That should have some impact, but you also have to consider how much Providence has had the edge in this series in recent years. For some reason, in the regular season, Lowell has struggled with the Friars, so a road game this early could be interesting.
Dave: Providence 3, UMass Lowell 2 (OT)
Jim: Providence 4, UMass Lowell 2
Friday/Saturday October 25 & 26
Northeastern at St. Cloud State
It has been a strong start for Northeastern to begin the season, but it has been based almost entirely on defense. Scoring goals would be helpful at this point and playing a team like SCSU, which tied both of its opening games at Bemidji State, could be pretty hungry.
Dave: SCSU sweeps 4-3 (OT), 3-2
Jim: NU sweeps 3-1, 3-2
Sunday, October 27
Vermont at Quinnipiac
One of the factors in this game is the travel from Burlington, Vt., to Quinnipiac's campus in Hamden, Ct. This is the only game of the weekend for the host Bobcats, while UVM has to host Maine on Friday. Could there be some bus fatigue?
Dave: Quinnipiac 4, UVM 2
Jim: Quinnipiac 4, UVM 1