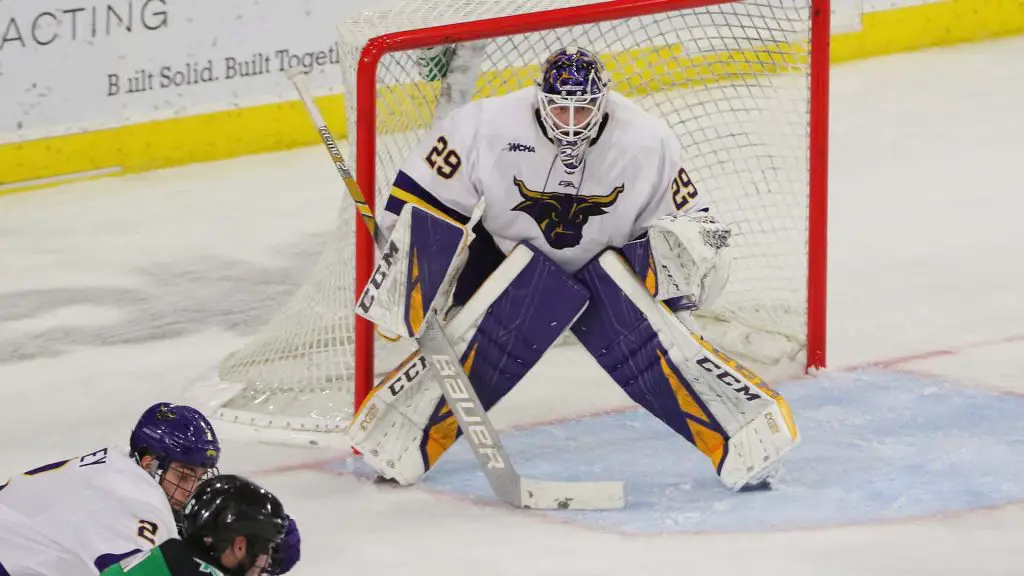 After sweeping Lake Superior State over the weekend, Minnesota State picked up 43 first-place votes to stay No. 1 in this week's USCHO.com Division I Men's Poll.
North Dakota swept Western Michigan and moves up one slot to sit No. 2 this week.
Dartmouth beat Cornell to hand the Big Red its first loss of the season, moving the Big Red down one notch to No. 3.
Clarkson is up one to No. 4, Boston College jumps up five to No. 5, Ohio State is up one to No. 6, Penn State is down one to sit seventh, Denver tumbles four spots to No. 8, Massachusetts is up two to No. 9, and Bowling Green rises three to round out the top 10 in this week's rankings.
USCHO.com Division I Men's Poll – Dec. 9, 2019
Highlights in spots 11-20 include Notre Dame falling six spots to No. 15, Arizona State moving up four to No. 16, Michigan State back in the rankings at No. 18, and Sacred Heart entering the poll at No. 20 – the first time the Pioneers have been ranked in school history.
In addition, 15 teams also received votes this week.
The USCHO.com Poll consists of 50 voters, including coaches and beat writers and sports professionals from across the country.