Note: Separate columns about Amateurism, internal squabbling in the college hockey ranks, and the demise of BroadcastSports.com are in the works for the coming weeks. This column was getting long enough already.
When it comes to defending the ECAC, few have spent more time on the issue than I have. For all its administrative stone-age thinking, the on-ice product always deserved defense in the wake of misguided missives from fans, and subtle digs from Western coaches.
But, this year, there's no questioning that the ECAC is having a bad one. Reality has meshed with perception, and it is, unfortunately, unmistakable. In fact, it is all but certain at this point that the ECAC will have only one team in the NCAA tournament for the first time since it was expanded to 12 teams.

The teams and coaches in the conference still deserve a tremendous amount of credit for being as competitive as they are given the inherent recruiting restrictions they are under. But that's been the case for the last 15 years, why is this year suddenly worse than ever?
The ECAC's out-of-conference record this year stands at 21-48-5 against so-called "Big Four" schools, including 1-13-1 against the WCHA. Needless to say, that's poor. Why are ECAC teams getting soundly defeated by bottom-rung CCHA and WCHA teams?
Is it a part of a cycle? If so, the down part of the cycle has dropped down farther than any previous down part.
Did too many players jump ship? Well, the ECAC did have two prominent players defect for the pros, Brandon Dietrich and Derek Gustafson, but that only explains one team's troubles, St. Lawrence's. The Saints would be scary with those guys: they are mediocre without them, at least when it comes to the national picture.
Harvard coach Mark Mazzoleni recently tried this spin:
"We're doing well against Hockey East, and that's who we play the most. One thing about the ECAC people forget, we've got smaller buildings. So the majority of the time, people go on the road. The out-of-conference record is not a true indicator, and when you look at us against Hockey East, I think we're above .500, and that's who we play our games against."
But the ECAC had already slipped to under .500 vs. Hockey East teams when Mazzoleni made that comment, a record that now stands at 14-20-2. So much for that.
There is some validity in his comment. ECAC teams start the season later, and are going on the road for tournaments, and that combination does lead to a bit of a disadvantage. But, by midseason, that should wash itself out, and yet the ECAC was still losing out-of-conference games.
Part of this could be an inevitable downtrend that's finally becoming apparent. In society at large, as advancements have happened, the poor have gotten a little poorer, and the rich have gotten ridiculously richer.
There are analogies to sports, especially in football and basketball. Many decades ago, Ivy League schools were prominent in both sports. But, as each sport grew in popularity, and, consequently, each sport began pulling in more and more television revenue, those that benefited were the bigger-named schools. This happened in football in the '60s. It happened in basketball by the time the '80s rolled around.
After years of miniscule moves in this direction, this might be the start of a major acceleration of this phenomenon in college hockey. College hockey has not boomed in popularity like football and basketball, but it is leaps and bounds ahead of where it used to be. So, while we don't expect Cornell, for example, to slip into the same obscurity they did in football, the trend is certainly in that direction.
Part of this is inevitable, and part of this is the ECAC's fault. I've written about this to the point where I'm just repeating myself, but the ECAC — the prehistoric, bureaucratic behemoth that can't get out of its own way — is in the dark ages on too many topics. This winds up coming at the expense of the great coaches and programs that make up the league.
But, my views on this issue are well-documented.
Every year we say the ECAC playoff race can't get any tighter, and every year, it somehow does. And this year is no exception. But as fascinating the playoff race is, the ECAC seems destined to go the way of those basketball conferences who get their annual automatic bid to the NCAA tournament, and maybe occasionally sneak a second team in.
If this happens because of an inevitable trend, it's a shame, but so be it. If it happens by the inherent ineptitude of the ECAC bureaucracy, that is truly sad.
Going to 'Pot
Harvard was once again a Beanpot failure this year, not winning a game. The Crimson did, however, have a legitimate point about the difficulty in playing the first-round game, facing off against No. 2 Boston College on the Monday after playing a full weekend's worth of league games.
The Hockey East teams are given a lighter schedule by the league on the weekend leading up to the tournament. Harvard was not afforded the same luxury by ECAC schedule makers.
You would think that the ECAC would be doing everything it could for Harvard, in hopes they could carry the flag for the league at the prestigious and heavily-publicized Beanpot. But, just chalk that up as another ECAC "issue."
Actually, in the past, ECAC coaches would complain that Harvard received favorable treatment in scheduling, so they could do better in the Beanpot. They complained this gave the Crimson an advantage when playing those league games, because they were playing just one game a weekend while their opponents were playing two. Then some coaches nodded towards the guy who ran ECAC hockey at the time, Joe Bertagna, and suggested that the Harvard graduate was giving his alma mater favorable treatment.
Of course, come to think of it, I used to hear a lot of this griping from then-Princeton coach Don Cahoon — who just so happens to be a Boston University graduate. So, maybe he was just helping his old school. Maybe we should give "Toot" the assist on BU's six-year run.
But seriously, folks …
Give Harvard the break, and let the Crimson at least have a shot in the first round of the Beanpot.
Apple Pie and Beanpots
USCHO was criticized by some fans for making too big a deal of the Beanpot. It is a completely parochial event, after all. But, then again, what is wrong about celebrating a slice of college hockey tradition that runs so deep?
I didn't grow up anywhere near Boston, nor have I ever had an affinity for any of the schools involved in the 49-year old tournament. But a tournament like the Beanpot is what college hockey is all about.
I didn't grow up anywhere near Boston, nor have I ever had an affinity for any of the schools involved in the 49-year old tournament. But a tournament like the Beanpot is what college hockey is all about. Anything that fosters that much passion in the fans and participants, has to be reveled in.
It's unfortunate that some people from other parts of the country choose to thumb their nose at the Beanpot, belittling it as a "Boston tournament." It's a slice of Americana, hockey-style, and it should be celebrated.
I feel the same way about the state high school championships in Minnesota, the Great Lakes Invitational, or a game between Clarkson and St. Lawrence. Or, for that matter, a game between the New York Islanders and New York Rangers, or Colorado and Detroit, or making a trip to Wrigley Field or Fenway Park, regardless of where I grew up.
Anything that brings out the local passions in the fans, schools and players, should be appreciated for what it is. A sports fan owes it to themselves to just enjoy it.
My Kingdom for Bandwidth
Wouldn't it be great if USCHO could broadcast a lengthy pre- and post-game show surrounding the Frozen Four? The Regionals? The conference tournaments? The NCAA selection show?
It's something that's been proposed, that much is certain. But with the demise of BroadcastSports.com, that possibility is far less likely. A lot of bandwidth is needed for such a production, and bandwidth is not free. In general, revenue is down across the dot.com board, and it makes funding such a project very difficult.
But we can dream.
Who Wants to be a Crusader?
As we approach the end of the regular season, it's that time of year again, when we play everyone's favorite game show … "Wheel of Tournament Selection Misconceptions."
While the NCAA, for some reason, doesn't feel comfortable making its selection process 100 percent officially public, USCHO has done its best — with NCAA cooperation, for sure — to educate college hockey fans, media, coaches and players about how the selection process works.
Nevertheless, there is still a (too-)large contingent of people who don't understand the process. Worse are the people who are told there is a defined process, but choose to ignore it or not believe it. But the biggest culprits, inevitably, each year, are the local media organizations that perpetuate myths about the process, blaming the committee for this and that without understanding how the teams were selected.
This invariably does a disservice to the readers, who believe what they're reading, and also causes me to get very angry and start writing letters that get those writers angry at me. But, hey, it's fun.
Nationwide Internet access was recently tagged at 56 percent. And while I'm pretty sure that the college hockey fan populace has a tad higher percentage than that, there's still a sizable number of people that cannot read this web site. In addition, I'm not crazy enough to believe that even all those people who are online have read the articles on our site about the tournament selection, and how it is done.
That leaves plenty of room for ignorance, and that's why it's imperative for the writers and broadcasters in the local markets to be up to speed, and to stop perpetuating the misconceptions that abound.
USCHO's FAQ does not exist as a self-serving document of propaganda. It is a fact sheet, period. So, please, if you are so inclined, print out the FAQ and take it to your local arena. Then go to the press box and ask the local media what PWR is. If they have a clue, give them a lollipop and move on. If not, tell them you will heckle them until they read the FAQ.
And, please, do this quickly. Time is running out.
Bye-bye, bye
Amazingly, along these lines, there was some recent confusion over the selection committee's process on choosing bye teams to this year's tournament. In the past, the top two seeds in each region — i.e. the bye teams — had to be from that region. Last summer, that was changed.
But, despite an article in the NCAA News, on USCHO, and, presumably, some sort of internal memoranda and discussion, some coaches and administrators were unaware of this change as recently as last week. They proceeded to tell anyone who asked that the bye teams still had to come from the home region.
Adding to the problem was that the NCAA forgot to remove the paragraph in the rules handbook that mentions that bye teams have to come from the home region. Had that paragraph been removed, or more done to make commissioners and coaches aware of the change, there wouldn't have been a problem.
Apparently, this became such a hot-button topic that there was some consideration given to reverting to the old rule for this season, because apparently so many people had been led to believe the old rule was in effect.
Particular concern was expressed by Hockey East commissioner Joe Bertagna, whose conference stands to lose out under the new system. Currently, Boston College is the only Eastern team in position to receive a bye, whereas in the past, New Hampshire, currently No. 8 in PWR, would have received the other one. Bertagna was irked by the committee's poor handling of the situation, and suggested that many people may have already bought tickets to the East Regional in Worcester expecting to see two Eastern teams as the byes.
It seems here, however, that whatever consternation there was over this issue, was a result of embarrassment more than anything else.
Sure, folks like Bertagna look bad to anyone who was told the wrong information, and I sympathize with that. And sure, the committee could have done a better job of making things clear. But it seems there was still ample opportunity to read the articles about all of the changes that took place.
In addition, the concern over the people who may have bought tickets to Worcester under the presumption of seeing two Eastern bye teams is a total red herring. No team that will be a big draw will be removed from Worcester that otherwise would've been there. Just because New Hampshire isn't going to be the No. 2 seed in the East, doesn't mean they won't play in Worcester.
Other than the embarrassment factor — which is bad, but means nothing tangible — this is not a big deal.
The jinx
You've all heard of the Sports Illustrated jinx. What about the USCHO jinx? Last year, when the site featured a particular player's picture on the front page, his team would invariably lose.
This year, it has reared its ugly head based upon front-page features.
After publishing a story on Western Michigan's success, the Broncos went right into the tank and haven't recovered. Quinnipiac was swept the weekend a feature came out on it. After USCHO's Ryan Miller feature, he proceeded to let up four goals in an OT loss to Michigan. Even Ricky DiPietro was tainted, having his worst game yet as a pro after the "Catching Up With …" feature on him was published.
Beware fans: A feature was recently added on Dartmouth, and one is being planned on North Dakota. I've heard USCHO can be persuaded to cancel its plans, for the right price (or bandwith).
Seawolves' Struggles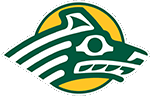 Alaska-Anchorage looked strong early on. The Seawolves had one-goal losses to Michigan, Michigan State and Minnesota, but otherwise were 5-0-1 in early-season play. That's when the losses came. And came, and came, and came. They didn't stop coming (other than a few ties) until last Saturday, Feb. 17, when a 5-3 win over Minnesota-Duluth snapped a 0-17-3 stretch that included a 12-game losing streak.
Head coach Dean Talafous received a contract extension before the season started, but his detractors are growing in Anchorage. Fans point to the inordinate number of players who have left the program in recent years, and wonder whether Talafous' strict preaching of on-ice discipline is shooing players away. Talafous' teams generally average well under 10 penalty minutes per game, and perhaps they are disciplined to a fault.
Clearly, it's no picnic recruiting in Anchorage, but the Seawolves' fans have been expecting the program to make strides, and it hasn't. Are the expectations unfair? It's hard to say, but I'm sure no one, especially not Talafous, expected the kind of freefall his team has seen this year.
Closing In
As a follow up to our discussion about penalty minutes, Western Michigan freshman Brian Pasko is well on his way to breaking the known NCAA record for most PIMs in one season.
The current mark is held by North Dakota's Jim Archibald, who had 196 in 1984-85, and who holds the career WCHA record as well. Pasko has 181 minutes while playing 29 of the team's 32 games. At that pace, Pasko is on target to snap Archibald's record by the Broncos' second to last game of the regular season, and seems all but assured of doing it by the completion of the first round of the CCHA Tournament.
By the way, further research by our esteemed readers has revealed a couple of other stats.
First of all, Ohio State's Dan Mandich is definitely the all-time career NCAA leader, with 617 penalty minutes from 1978-82.
Second, as reader James Clippinger pointed out to us, Colgate's Dan Fridgen (now the coach at RPI), had 164 PIMs in 1980-81 in just 33 team games. Archibald's PIM total came in North Dakota's 41 games. That gives Fridgen a per-game average of 4.97 compared to Archibald's 4.80.
Pasko's per-game? A whopping 6.24.
What must be remembered, however, about all of these stats from the old-timers is that a game misconduct did not count in the penalty-minute totals. It went down as one penalty for zero minutes. There's no way of knowing at the moment how this affected the totals for Mandich, Archibald or Fridgen, but odds are they got tossed out of a game or two.
As Clippinger also points out, it is somewhat remarkable that both Fridgen (37-31–68) and Archibald (37-24–61) put up pretty decent scoring numbers in those years despite spending so much time in the box.
Which is where the similarity to Pasko (1-2–3) ends.
He's Just Better
A hearty congratulations to Ryan Miller, Michigan State's wunderkind goaltender who broke the all-time NCAA record with his 17th shutout a couple of weeks ago. Having done this in less than two seasons, is truly remarkable.
By the same token, however, there is no denying how much scoring is down these days. Why? Good question. But it's down all over hockey, not just the NHL.
Theories abound, many people blaming a dilution of talent and/or that infernal neutral-zone trap (as if anyone really knows what a neutral-zone trap is). Me? I think advancements in scouting is a factor. But I definitely don't blame expansion, and I definitely don't blame "the trap."
The main reason? The goaltending is better. Period.
Now, it's hard to look at statistics to prove this theory. It does nothing to say — "Hey, look at the goals against averages of today. Look how much better they are." — and use that as proof. That's circular logic, because the numbers may also point to a lack of quality goalscorers.
There's no way, from just the numbers, to know which one it is, just as you can't prove on numbers alone whether the scorers of the '80s were just better ("Gee, look at all those 50-goal scorers, they must've been better"), or that the goaltending was just lousy ("no one had a GAA under 3.00").
Nope. The only way to tell is to watch old games.
Have you watched a game from the '70s recently? The Classic Sports Network (sorry, ESPN Classic) affords people this opportunity now, and it tells the story.
When I watch these games, even those involving players who were considered good goaltenders of the time — Gilles Gilbert, Bernie Parent, Richard Brodeur, Ed Giacomin, etc… — you realize how stiff, immobile and un-athletic they were. Sure, they were brilliant, technically sound goalies, but they were bad at moving laterally, and they didn't have the athleticism to make some of the saves you see today. In addition, their pads were smaller, but they had to be, because they weighed more.
When I watch these games, I see goals being scored on slapshots along the ice from the blue line, with no screen. This just doesn't happen today, not even in college.
An even bigger point, perhaps, is the proliferation of goalies adept at handling the puck. In the '70s, goalies didn't handle the puck. Billy Smith became one of the first goalies who was really excellent at it, then Ron Hextall revolutionized the position. Today, you flat-out cannot make it to the NHL if you are not good at handling the puck. Heck, the Islanders just became the first team ever to select a goalie No. 1, partly because of Ricky DiPietro's unprecedented puck-handling skills.
What does all this have to do with Ryan Miller? Well, Miller's numbers are helped out a bit these days because of the more defensive-oriented style in hockey. But, most of all, Ryan Miller is just dang good.