Ed Seney has been named as the new men's hockey coach at St. Anselm.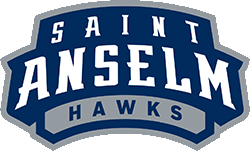 Seney spent the last 14 years as head coach at Potsdam State in New York. He replaces Ken Kuzyk, who resigned in June. Kuzyk coached the Hawks for 17 years with a 161-243-27 record.
"I'm just excited about coming back to the region and am also looking forward to working with the kids at a great institution," said Seney. I'm glad to be a part of a Saint Anselm program that is moving forward with a new arena and looking to build on an already-sound foundation of success."
Seney, a native of Lake Placid, graduated from New England College in Henniker, N.H., in 1981. He served as an assistant coach at New England, Norwich and Clarkson before becoming Potsdam's head coach in 1988.
Two years ago, Seney directed Potsdam to a 20-8-3 record, and the team was ranked as high as seventh in Division III. He has been named SUNYAC Coach of the Year three times. His career record is 178-210-16.
St. Anselm is Division II by NCAA standards and is a member of the multi-sport Northeast-10 Conference in all sports except hockey, which plays in the mostly Division III ECAC East. The school does not take part in the conference tournament. Instead, it combines with the handful of other ECAC Division II schools, most of whom are in the ECAC Northeast, for a postseason tournament.
That ends the season for the schools since there is no NCAA Division II tournament in hockey and NCAA rules prohibit a school from being playing below its official division in any sport.
The school has been rumored to be considering a move to Division I to follow in the footsteps of other NE-10 rivals such as American International and Bentley, both of whose hockey programs are now in the MAAC. In fact, most of the schools that were classified as Division II have moved their hockey programs to Division I since the elimination of the NCAA Division II tournament.
In mid-June, athletic director Ed Cannon told USCHO's Scott Weighart, "We're going to be making a study with regard to that question. It's very simple: Nothing has been determined at this point, but a study will be made. We don't have a timetable yet."
But Seney told the Union-Leader, "We basically talked about what's happening now and right now we're working on getting this thing straightened out with Division II and Division III. We never talked about Division I."
St. Anselm, which has used Manchester's West Side Arena and the Tri-Town Arena in Hooksett for practice and games in the past, is building its own on-campus facility, the Thomas F. Sullivan Arena. The new rink will have seating for 1,700 and standing room for 700 more.
Cannon told the paper there were about 40 applications for the job, including "associate and assistant head coaches on the Division I level down to the Division III level."
Cannon also indicated that the school is considering adding a varsity women's hockey program in the near future.
Potsdam turns its attention to finding a replacement for Seney just two months before its season begins. According to the school, there is no deadline for applications, and review of applications will begin immediately and continue until the position is filled.