Minnesota vs. Dartmouth. No. 1 vs. No. 2. West vs. East. Unbeaten vs. undefeated. The top-ranked Gophers have not tasted defeat in 27 games but have yet to win at Thompson Arena in three tries from seasons past. The Big Green saw its bid for the 2004 NCAA championship end in the semifinals on account of a Krissy Wendell hat trick and two goals from Kelly Stephens. Dartmouth has since fashioned 10 straight wins to start this season. Simply put, these are the games players live to play. If this matchup can live up to even a modicum of its potential, then the fans in attendance will be the biggest winners in the season's biggest series to date.
No. 1 Minnesota (14-0-2, 12-0-2 WCHA)
Top Scorers: Natalie Darwitz, Jr., F (17-32-49), Krissy Wendell, Jr., F (22-25-47), Kelly Stephens, Sr., F (20-16-36)
Top Goaltender: Jody Horak, Sr. (10-0-2, 1.07, 0.942)
Scoring Offense: 5.62 (1st)
Scoring Defense: 1.06 (1st)
Penalty Minutes: 15.6 (14th)
Power Play: 36 of 103, 35.0% (1st)
Penalty Kill: 105 of 113, 92.9% (3rd)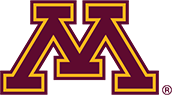 After engaging No. 3 Minnesota-Duluth and No. 5 Harvard in a trio of up-tempo contests, the defending NCAA champions had to contend with a slower, NHL-style series against No. 4 Wisconsin. The Gophers garnered three of four road points but looked sluggish by their high-flying standards. Natalie Darwitz and Kelly Stephens scored all five of the team's goals on a weekend when even Krissy Wendell seemed off top form (just two assists). Laura Halldorson also expressed some concern about the team's defensive zone coverage, especially in the second game when Minnesota had to rally on three separate occasions to salvage the tie.
With final exams looming and several players under the weather, Halldorson's troops must summon the energy to survive another road challenge at No. 2 Dartmouth. The last time Minnesota made the trip to Hanover, the Big Green rudely greeted the Gophers with three first-period goals en route to a 6-3 win in Jan. 2003. Minnesota's previous foray to Thompson Arena proved even worse as Dartmouth swept a two-game set in Dec. 2000, 5-1 and 4-0.
If last weekend's games did not test the mettle of the entire Gopher rotation, this weekend's contests certainly should do the trick. Dartmouth may only carry three lines, but all three have experience and all three have been productive. True, five goals from the Wendell-Darwitz-Stephens line was enough to eliminate the Big Green from last year's Frozen Four, but Dartmouth played that weekend without Canadian national team forwards Cherie Piper and Gillian Apps. Another top forward Cheryl Muranko missed the entire season. Last February, when Minnesota (minus an injured Darwitz) split a regular-season series with Dartmouth, the Gophers utilized three goals from the second line and a goal from the third line. This weekend, the prolific trio will have to work hard at both ends of the ice against national-team caliber opposition, so a material contribution from one or more of the other Gopher lines might be a necessity.
No. 2 Dartmouth (10-0-0, 6-0-0 ECAC)
Top Scorers: Katie Weatherston, Jr., F (13-6-19), Cherie Piper, Jr., F (8-10-18), Meagan Walton, Jr., F (3-12-15)
Top Goaltenders: Kate Lane, Jr. (5-0-0, 1.20, .933), Christine Capuano, So. (5-0-0, 1.80, .905)
Scoring Offense: 5.20 (2nd)
Scoring Defense: 1.50 (3rd)
Penalty Minutes: 17.5 (4th)
Power Play: 22 of 82, 26.8% (2nd)
Penalty Kill: 64 of 71, 90.1% (6th)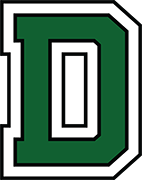 Dartmouth is off to the best start in the 28-year history of the program despite playing seven of its first 10 games away from home. Beginning this weekend, the Big Green plays 10 of its next 11 at the friendly confines of Thompson Arena. The brief respite for first-semester final exams this past week and the upcoming three-week holiday break are well-timed for Dartmouth, because the injury bug has once again started to permeate its already-short roster of 17 players. Senior defenseman Kirsti Anderson has missed the last two games, the first scratches of her collegiate career. Junior forward Cherie Piper also sat out the Dec. 1 game against No. 8 New Hampshire. Both players are listed as day-to-day heading into weekend.
Health questions aside, all of the necessary on-ice ingredients appear to be in place for a program that has stood on the cusp of national championship glory for the past five seasons. The defense led by senior Alana BreMiller remains stingy and the goaltending tandem of junior Kate Lane and sophomore Christine Capuano is now in its second year at the controls. Up front, the Big Green has five forwards with U.S. or Canadian senior national team experience and another with Canadian Under-22 experience. All six have been producing more than 1.50 points per game.
Perhaps most encouraging for Coach Mark Hudak is the long-overdue emergence of a potent power play for the Big Green. For all of the success the program has enjoyed since 1999-2000 (132-39-5, 2 ECAC titles, 4 national tournament berths), Dartmouth has never had a power play finish the season above 18 percent, well below the standards of other perennial contenders. So far this season, the Big Green has taken 13 fewer penalties than its opponents and made those opportunities count with 22 power play goals and a 26.8 percent success rate, a mark that trails only the No. 1 Gophers.