Four years ago, Adrian started a hockey program from scratch; no returning players, no set tradition, nothing. The only thing that was set in stone was that there would be a team, and they hoped to be competitive immediately.
Not only did the team compete, they went on to become the first team to win four consecutive Harris Cup titles and four straight MCHA regular season titles, and became the fastest team to record 100 victories in the NCAA. The 2007-2008 season marked the start of something remarkable, a great tradition of winning that would be established by a group of 17 freshman who became the core for the next four years.
That class established Adrian as not only the team to beat in the MCHA, but as an NCAA title contender. Their careers as Bulldogs ended with a 4-3 loss in the D-III championship game to St. Norbert College, but even after they have graduated, what they have started and their accomplishments will be evident.
"I hope to have left behind a great program and tradition that will continue to make Adrian College one of the most-recognized programs in D-III hockey," said senior captain Mike Towns at the conclusion of the season. "The tradition that we built is a winning program from scratch, and that's not easy to do. We really have to give credit to the coaching staff and administration for putting us in a position to be successful."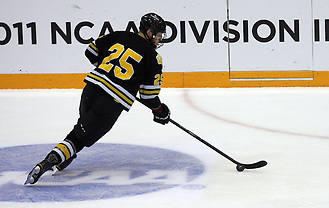 The 17 Bulldogs seniors had made it happen in a hurry. The ability of the team to play with teams consistently ranked at the top had been questioned, but Adrian made a statement as they took to the ice in Minneapolis, but the Bulldogs were one or two bounces away from bringing home a national title
Four years ago, when coach Ron Fogarty took over at Adrian, it was the chance to establish a tradition, start a foundation for an excellent program, that drew him. It was this chance that also appealed to the players Fogarty recruited.
"That first year, our motto was 'We will win,'" Fogarty said, putting emphasis on the fact  that success was something that was expected early on. A goal that had been set from day one for the Bulldogs was to win a national title in four years, and they fell just short of.
While he was looking for players to start the Adrian mold, Fogarty looked for one thing in particular.
"I looked for leaders," Fogarty said. "Guys who were captains and assistant captains on their junior teams."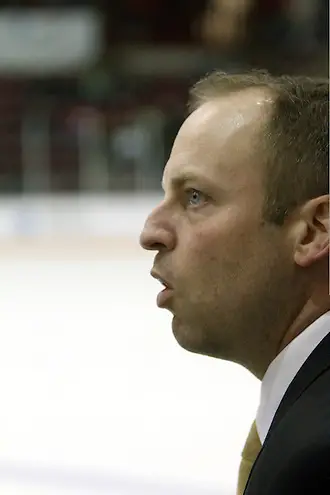 The legacy established in the first four years of the program by the seniors is one that will only continue to grow. The coaching staff will have 15 incoming freshmen. Next season will be big for the Bulldogs, as players such as Zach Graham, Andrew Dovey, Shawn Courtney, and Chris Stansik, as well as the other few returning players will no doubt be looked at to help lead a young but very skilled Adrian team back into the spotlight.
As new teams enter the NCAA in men's D-III hockey, one must think that the success of the Bulldogs in their first four season will not be touched, let alone surpassed. As for the future, it looks bright. They will no doubt want to make sure that they continue the tradition that was started by the class of 2011. Undoubtedly the pressure will be on next year for the Bulldogs but as the cliché says, "Tradition Never Graduates."