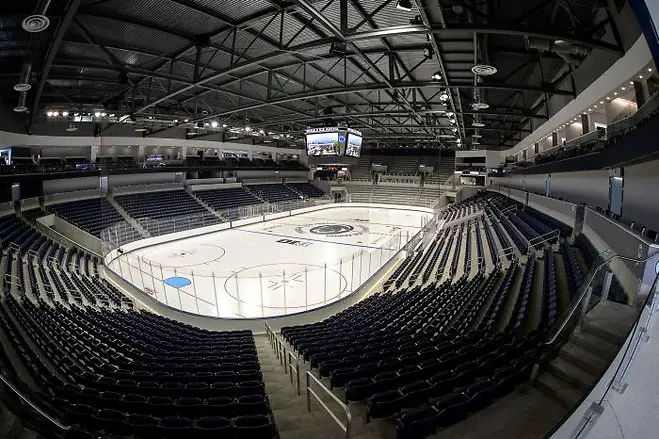 Penn State's Pegula Ice Arena will once again host an NHL preseason game, with the Buffalo Sabres hosting the Pittsburgh Penguins on Sept. 16 at 7 p.m. EDT.
The game will be a rematch of the last NHL preseason game in Hockey Valley in 2017. It is also the Sabres' third preseason game at Pegula in the last four seasons.
"We appreciate the Buffalo Sabres' willingness to once again host a preseason contest in Pegula Ice Arena," said Penn State assistant athletic director Michael Cross in a statement. "Partnering with the organization for the third time in four years is a very special opportunity for Hockey Valley. Terry and Kim Pegula's continued support of this unique tradition at college hockey's best venue promises to be another memorable event."
The Sabres are owned by Terry Pegula, who joined with his wife, Kim, to donate $102 million to Penn State to fund the state-of-the-art Pegula Ice Arena and establish an NCAA Division I men's hockey program in 2010. Penn State launched men's and women's varsity hockey programs in 2012-13 and moved into Pegula Ice Arena for the 2013-14 season.
Buffalo is 1-1 in the previous two contests.
"Our organization is excited to return to Penn State this fall to face the Penguins," Sabres GM Jason Botterill added. "We know the atmosphere at Pegula Ice Arena will be loud and we look forward to putting on a great show for all of the NHL fans in Hockey Valley."
Ticket pricing and sale dates, as well as parking information, will be announced at a later date.