The second season of the USCHO Game of the Week opens with a titanic East-West clash. The Minnesota Golden Gophers have worn the NCAA crown for two seasons. Preseason No. 1 St. Lawrence has been anointed the leading candidate to usurp the crown in 2005-06 after two straight Frozen Four appearances. A road win over the defending champs, a team they have never defeated, would be an ideal first step for the Saints. However, if the last Olympic year is any guide, the new-look Gophers still have the ingredients to be a factor from October through March.
Game Time: Sat. 8 p.m. ET (Broadcast Links)
No. 1 St. Lawrence (28-8-5 overall, 14-3-3 ECAC)
Top Scorers: Emilie Berlinguette, Sr., F (22-25-47), Chelsea Grills, Jr., F (20-23-43), Crystal Connors, Jr., F (12-26-38)
Top Goaltenders: Jess Moffat, Sr. (11-3-3, 2.00, .929), Meaghan Guckian, So. (14-5-2, 2.22, .923)
Scoring Offense: 3.24 (8th)
Scoring Defense: 2.07 (8th)
Penalty Minutes: 14.5 (7th)
Power Play: 43 of 284, 15.1% (16th)
Penalty Kill: 218 of 258, 84.5% (15th)

In college sports, timing counts for a lot and everything seems to be aligned for a championship run in Canton, N.Y.: two returning goaltenders who have both won big games in senior Jess Moffat and sophomore Meaghan Guckian, though the latter will miss the start of the season due to injury; outstanding depth and experience on defense with three seniors (including two captains in Kate Michael and Tracy Muzerall), a junior, and two talented sophomores (ECAC All-Rookie selection Annie Guay and WCHA All-Rookie selection Kerri Wallace, who transferred from Minnesota State); and a quartet of proven scorers up front, including 40+ point producers Emilie Berlinguette and Chelsea Grills.
So what could Coach Paul Flanagan possibly have to worry about? First, special teams. The Saints hovered near the middle of the national rankings all season in 2004-05 and previous national champions have invariably boasted elite power plays and penalty kills. Second, how much of a ripple effect will come from the loss of leading scorer and emotional leader Rebecca Russell, who embraced the role of captain and primary offensive option to the tune of a school-record 32 goals and 70 points? Finally, how will St. Lawrence respond to the role of preseason favorite? Flanagan called the preseason ranking "flattering" but said "everything now is about what you earn" and stressed that his team's ability to live up to that expectation will hinge in part on how well the players remember the difficult journey that was required to reach the last two Frozen Fours.
No. 3 Minnesota (36-2-2 overall, 25-1-2 WCHA)
Top Scorers: Bobbi Ross, So., F (15-18-33), Erica McKenzie, So., F (12-9-21), Andrea Nichols, Jr., F (10-8-18)
Top Goaltenders: Natalie Lamme, Sr. (3-7-1, 2.90, .885, Ohio State 2003), Brittony Chartier, Fr., Kim Hanlon, Fr.
Scoring Offense: 4.92 (1st)
Scoring Defense: 1.35 (2nd)
Penalty Minutes: 12.9 (17th)
Power Play: 70 of 226, 31.6% (1st)
Penalty Kill: 204 of 229, 89.1% (6th)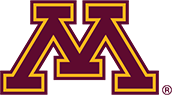 If the stars seem aligned in Canton, they are conspicuously absent in the Twin Cities. Coach Laura Halldorson and her players can count on just about every question this preseason centering on how the Gophers can possibly compensate for the departure of U.S. National Team members Krissy Wendell, Natalie Darwitz, Kelly Stephens, and Lyndsay Wall, as well as the graduation of the program's all-time winningest goaltender, Jody Horak.
However, pundits calling for the certain end of Minnesota's streak of four consecutive Frozen Four appearances would do well to examine the last Olympic year. Coming into 2002, Halldorson was without the program's top two all-time scorers to that point (Nadine Muzerall and Ambria Thomas), two elite defensemen (Courtney Kennedy and Winny Brodt), and then-all-time winningest goaltender (Erica Killewald). The result? 28-4-3, a WCHA Championship, and top seed in the Frozen Four. The formula? A banner season from Ronda Curtin shifting back to defense, impact debut campaigns up front from Stephens and Kristy Oonincx, a top-flight rookie goaltending platoon in Horak and Brenda Reinen, and an amazing 13-2 record in one-goal games.
Looking at the 2005-06 roster, the potential might be there to follow the 2002 model of winning on defense, goaltending, and just enough scoring. Halldorson says six-foot freshman Brittony Chartier, fresh from Oval X-Treme and the Canadian Under-22 team, has the inside track for the leading role between pipes. Chartier and fellow keepers Natalie Lamme and Kim Hanlon can count on developing behind a strong defense. Seniors Chelsey Brodt, Ashley Albrecht, and Allie Sanchez are all known quantities, sophomore Anya Miller has had an especially strong camp according to Halldorson, and the Minnesota skipper also expects rookies Melanie Gagnon and Dagney Willey to fit nicely into the rotation right away. Speaking of her revamped offense, Halldorson highlighted WCHA Rookie of the Year Bobbi Ross, captain Andrea Nichols, Erica McKenzie, and Becky Wacker (all players with double-digit goal seasons on their resumes) among her veterans and freshman Gigi Marvin among the newcomers as players who she expects to help fill some of the void left by the high-flying Olympic trio.