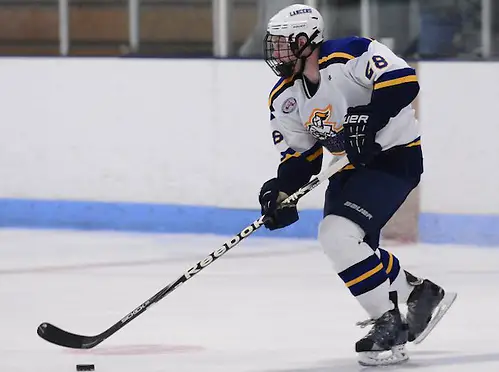 Worcester State's season has had its peaks and valleys.
The Lancers hope they are on another peak in their chase for a fourth straight MASCAC tournament appearance.
Starting the season 3-0, Worcester State ended the first half 1-6-1. The Lancers have regrouped in 2014 with a 4-2 record and are currently sitting in seventh place in the MASCAC, three points from the final playoff spot.
"We have been fortunate," said Lancers' coach John Guiney. "We have been on a good run in the second half with basically [all conference games]."
For Guiney, he hopes his team can put a string of wins together in the final few weeks of the year.
"We have tried to get the team to be more consistent," Guiney said. "We have put together one or two games, but we can't put together that third one. It's just consistency. Sometimes, I think it comes to easy. We win a couple of games and they think we are back on track."
The players need to find the urgency in the final month of the season, Guiney said.
The coach also believes there's no easy game inside the conference with the MASCAC being so competitive. With each team playing each other team three times in the conference, MASCAC teams don't have the luxury to have too many nonconference games to work out the kinks throughout the season.
"We just want to put ourselves in position to compete for a spot for the playoffs," Guiney said. "Hopefully, we are peaking a little bit now. Once again, we can't score. They don't come easy, let's put it that way."
Luckily for for the Lancers, unlike their MASCAC counterparts, they do have a nonconference game coming up with Assumption on Tuesday, Feb. 11.
"Sometimes, having an out-of-conference game can help you a little bit because they take a little bit of the pressure off a little bit, where you can get back of doing things you've been working on in practice each day without the pressure," Guiney explained. "We play 18 conference games. I know [ECAC] Northeast plays 12. Out of 25 games, 12 are really key games. We have 18 key games."
As a coaching staff, Worcester State tries not to put too much pressure on the players, but does stress how important MASCAC games are.
Guiney added his goaltending has kept them in games, but if they were able to get a couple of goals more per game, the season would look a little different.
Offensively, the veterans have been leading the charge with Stephen Rock ahead of the pack with 12 points (two goals and 10 assists). Four players have 11 points in Curtis Martin, Andrew Bates, Nathan Stanley and Cody Osburn.
Guiney noetd that he has been impressed with freshman Alex Dewitz, who has six goals and four assists.