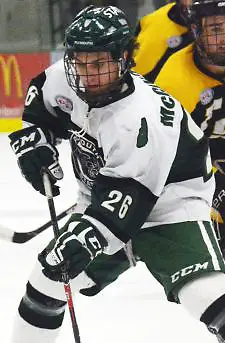 Plymouth State isn't worried about where it will be seeded in the MASCAC tournament because according to coach Craig Russell, the Panthers can be a dangerous team.
The Panthers have made a second-half push to earn a quarterfinal bye into the semifinals. They tied with Salem State for first place in the conference after both teams were 9-5-2 inside the MASCAC with 20 points.
Plymouth State is 11-10-2 overall.
Framingham State, at 8-6-3 with 19 points in the conference, is just one point behind.
Russell said he will be happy where ever the chips fall.
"It's hard to get caught up in the numbers right now because everybody at one point or another has played one less game because of the odd number of games in our league," Russell said. "We try not to get our guys to look at the standings too much and get caught up and try to predict wins and losses for each team."
Russell said he is more worried about how his team is playing and taking care of their own business. They still need to work on a few things, he added.
"We still have to take it one shift at a time," said Russell. "We are still working out kinks with all these freshmen (13) and we are making a couple of small mistakes that we need to fix moving into the playoffs. Things are going in the right direction, but at the same time, it's good to have things to work on with a young group like this."
The final two regular-season games for the Panthers will decide the top four teams for the conference tournament.
After beating Worcester State 6-0 on Thursday, on Saturday PSU faces Framingham State and next Tuesday, they have Westfield State. The Panthers have split the season series so far with the Rams as both teams have won the road.
"It will be a great game – they are playing really well right now," Russell said of Framingham State. "They just got one of their top scorers back from suspension. That will bring a lot of chemistry back in their lineup. Their top line is good as anyone in the league and their goalie is one of the best as well."
He also said it's good to have the Rams at home as they are in a midst playing three of their last four games on the road.
The previous two games against Westfield State were four-goal games, but Russell said to not judge the score sheet. Both games were closer then they appear as the Panthers scored four goals in the third period to win 6-2. The first game was closer as Plymouth State came away with 6-4 win.