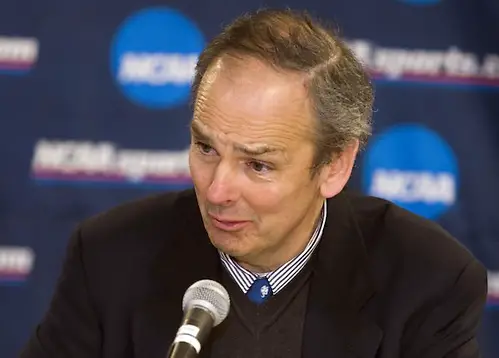 The American Hockey Coaches Association announced its major awards for 2016 on Thursday and the awards honor eight individuals who have greatly contributed to college hockey in the United States.
All award-winners will be formally recognized at the AHCA Convention in Naples, Fla., on April 27 and April 29.
Headlining the honorees is former Middlebury head coach Bill Beaney, who retired after the 2014-15 season after winning 602 games and eight national titles during a 28-year career with the Panthers. He'll receive the John MacInnes Award.
Also being recognized is former Western Michigan and Wayne State head coach Bill Wilkinson, who will be presented the John "Snooks" Kelley Founders Award.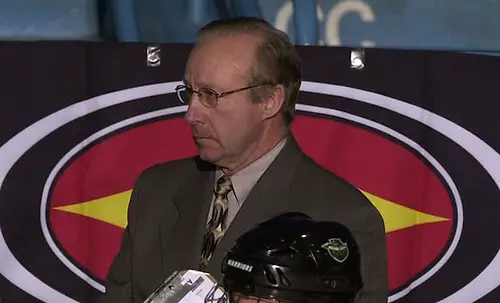 The Women's Hockey Founders Award will go to former Connecticut and Northeastern head coach Heather Linstad.
Michigan State athletic trainer David Carrier, who has been with the Spartans 32 years after five at Ferris State, has been named the Jim Fullerton Award winner, an award that goes to "an individual who loves the purity of our sport."
Mike Gibbons, assistant coach at St. Cloud State, will get the Terry Flanagan Award, which goes to a longtime assistant coach. Gibbons has also coached in the NCAA ranks with Bemidji State, Northern Michigan, Colorado College and Denver.
The John Mariucci Award will be given to Bill O'Neil, a high school coach at the Northwood School in Lake Placid, N.Y., and at Essex High School in Vermont. He has coached at Essex for 43 years and was at Northwood for seven, amassing more than 600 career wins and 14 state titles.
Former Colby and Princeton women's coach Bob Ewell has earned the Joe Burke Award, an honor bestowed upon a longtime women's hockey supporter.
Wisconsin women's assistant Dan Koch will get the Assistant Women's Coach Award. The 2015-16 season is his fifth with the Badgers. He has also coached at St. Mary's.