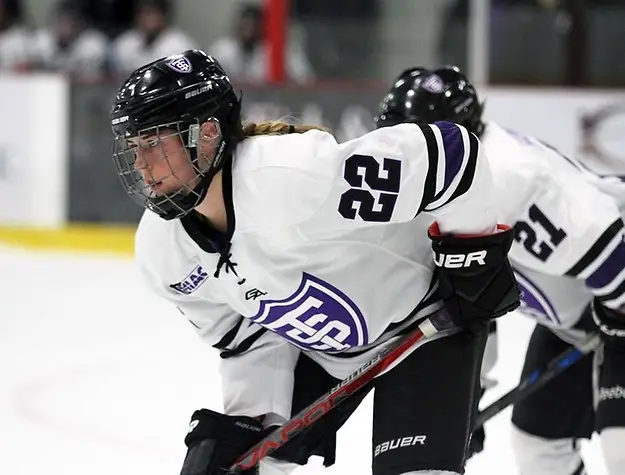 No. 5 Elmira versus Nazareth: Elmira 4-0, 6-3
Nazareth's undefeated streak has come to an end at the hand of a tough opponent. Although this team suffered two losses, I see this series being a building block for the young players that make up the roster. They have a good offense, and gaining playing experience against a ranked team should help them when they start after the break. For Elmira, these wins were extremely important entering their winter break. Struggling since their Thanksgiving tournament, I think they found their feet again and will continue to be a fierce opponent.
No. 7 St. Thomas versus No. 4 Wisconsin-River Falls: St. Thomas 3-1; No. 4 Wisconsin-River Falls versus Augsburg: Wisconsin-River Falls 7-1
St. Thomas beat Wisconsin-River Falls Wednesday, Dec. 12. This win was important for the Tommies, as they showed they can play against ranked teams. They should move up; the only question is, what spot will they be in the rankings? Augsburg took a brutal beat down from Wisconsin-River Falls. The Falcons were coming off a tough loss against St. Thomas and needed momentum going into second semester. I think they found the energy needed after a powerful offensive performance against the Auggies.
Concordia (Minn.) versus Finlandia: Concordia (Minn.) 3-1, 1-0
Finlandia came close to winning their first game of the year Saturday afternoon. However, Concordia's (Minn.) Anna Ballweber scored in the second period to diminish Finlandia's hopes. Concordia (Minn.) is currently ranked second in the MIAC standings. They will need to have a strong second semester push to stay second or move into first.